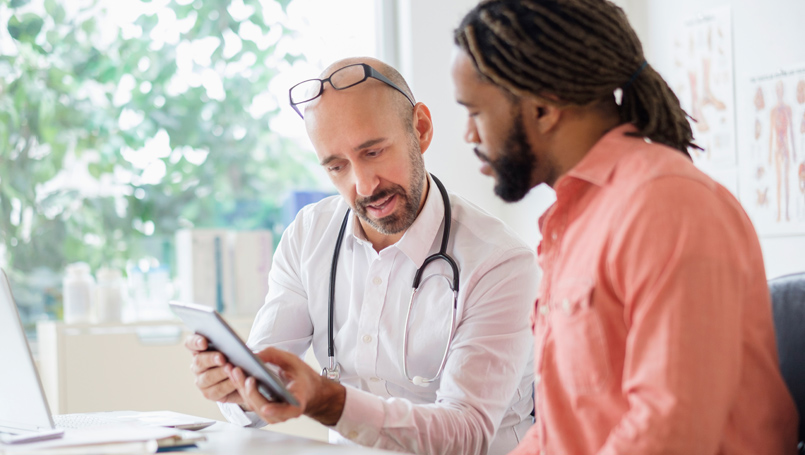 You've been telling yourself for a while that you really should get a physical, but there's one thing stopping you: You don't have a doctor.
Primary care physicians, either family medicine or internal medicine, are key to your overall health. They're the ones who see the big picture, help you reach your health goals and manage some chronic conditions.
But how do you start to find someone?
First, start with your insurance company. Most providers have a listing of the physicians near you who accept your insurance. From there, it's just a matter of finding the right fit for you.
Jasreem Bhullar, M.D., a Beaumont family medicine physician, recommends seeking out comfort. "Finding a doctor is like finding a friend, so when you do meet a new doctor, it's important to be comfortable telling that person very private information," she explained. "Know that this is not the only physician in the world and you can always switch to suit your comfort level. We just really want you to be comfortable."
Next, find someone who is local for you. If you're always at work, maybe a doctor closer to the office would work best for you. Or, if you're looking for a physician for your children, perhaps a doctor with an office close to school or daycare would be most convenient. You need to make it as easy as possible for you to get to your appointments on time.
Speaking of time, check the office hours. If the doctor doesn't have evening or weekend appointments and you can't break away during the day, it's probably not a good fit.
Additional Considerations
Do you want a one-stop shop?
If you want the convenience of having other services, such as lab and radiology, in the same building as your primary care provider, research the location and see what they offer onsite.
Who else is in the practice?
If your regular doctor goes on vacation and you need an appointment, are there other care providers in the practice who can fill in?
Who else makes up the team?
You'll spend a lot of time interacting with the office staff, so it's important for you to be comfortable with them, too.
"Most of the time, a new appointment is an established care appointment," explains Dr. Bhullar. "We use the time to really get to know you and for you to get to know us. We go over past medical history, medications you currently take and family history. We also like to address urgent refills and coordinate a transfer of care with records and documentation."
But, most of all, make sure the physician's practice matches with your needs.
"The way some physicians practice, don't always match with the patient. For example, some doctors don't prescribe birth control pills, and some don't prescribe controlled substances," said Dr. Bhullar. "You have to feel comfortable with your doctor, and the doctor has to feel comfortable with you."
---
Next Steps and Helpful Resources