World-Leading Heart Innovation Close to Home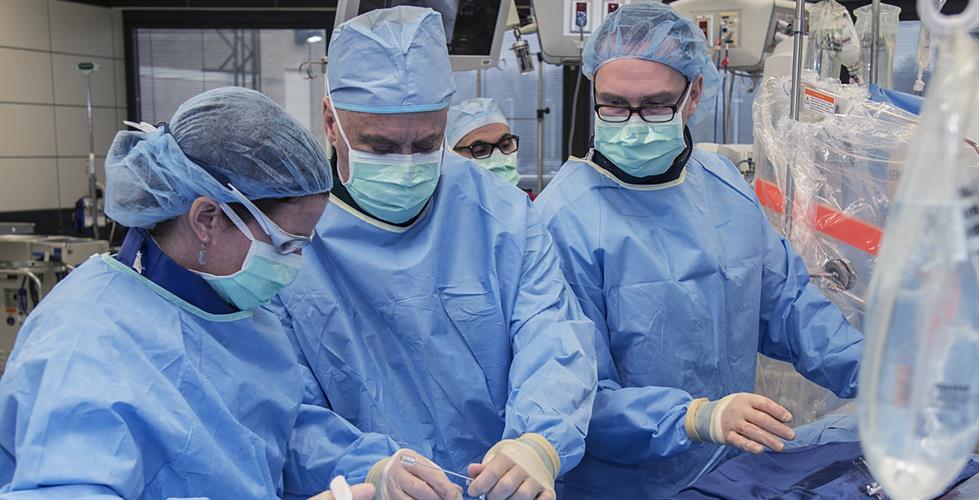 When people look at the state's heart and vascular programs, they prefer Beaumont Health. Our specialists, hospitals and advanced care are now available in more Southeast Michigan locations than ever before. We are recognized as a leader:
U.S. News & World Report regularly places Beaumont Hospital, Royal Oak, among the nation's top heart programs. That excellence extends across our network, ensuring you receive advanced care.
Through our leading research institute, we seek better ways to prevent, diagnose and treat heart disease.
Minimally invasive approaches to avoid open surgery, while shortening hospital stays, speeding recovery and improving health.
Newer treatments that provide possibilities and hope for more severe disease.
All the care you need from the simple to the complex. Services range from classes and screenings to detailed evaluations and sophisticated treatments.
Cardiac rehabilitation tailored to your needs and overseen by a doctor.
Top emergency care with rapid treatment for heart attacks and strokes.
Specialized centers, with advanced technologies, such as the Ernst Cardiovascular Center, the Ministrelli Women's Heart Center and the Center for Heart and Vascular Services.