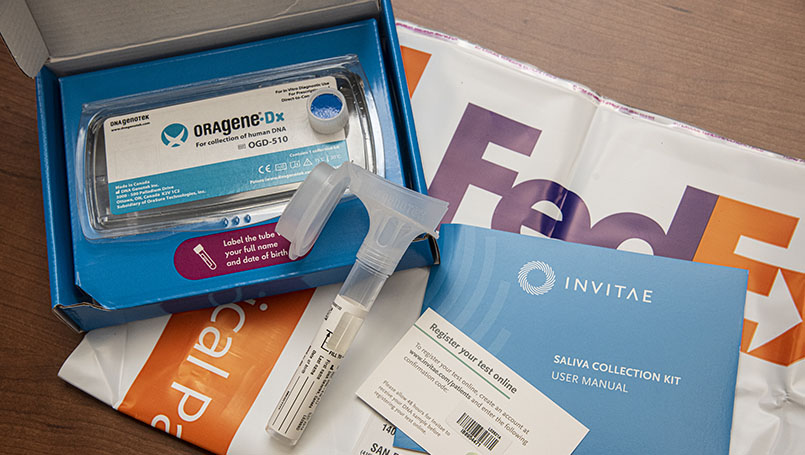 Corewell Health has launched a new pilot program, in which six primary care physician (PCP) offices now offer gene panel screening to current patients at no cost. The screening aims to detect genes linked to heart disease, cancer and other types of treatable medical conditions.
The process screens 167 genes and connects at-risk patients with genetic counselors. Then, patients can create a customized prevention plan with their primary care physician.
"We have 20,000-plus different genes in every cell," Dr. Julie Zenger Hain, director of Clinical Genetics at Corewell Health's Beaumont Hospital, Dearborn, said. "With this program, we're looking at 167 actionable genes, meaning genes we can do something about, leading to a better health outcome for the patient."
The purpose of the pilot is to use genetic testing to help patients be more proactive with their health and to demonstrate the benefits of preventative care programs. Currently, most unindicated-based testing is an out-of-pocket cost for patients.
"People are seeking out genetic testing more frequently now," Dr. Zenger Hain said. "Through this pilot program, we're creating a system that offers more advanced testing to our patients in the primary care setting – one that makes it easy for patients to act on the information with support from their primary care physician, as well as to make more informed health decisions and share the information with family members."
How it works
Patients at the six participating primary care offices will receive an invitation via email and to their myBeaumontChart to schedule an appointment with a genetic counselor to talk about the program. The physicians at these offices are also verbally discussing the genetic testing process with patients during appointments.
Once a patient indicates their interest and consent, counselors send a saliva kit to the patient's home. The patient then follows the instructions, takes the test and ships it back.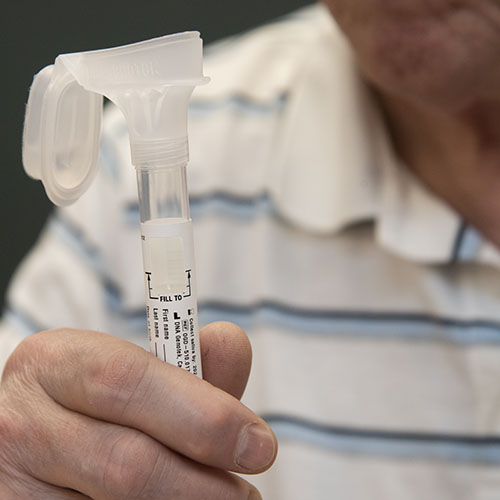 "It's really simple and similar to an at-home COVID test," Dr. Zenger Hain said. "It takes about two-to-three weeks for the results to be available. If a patient's results are positive, the genetics team personally communicates with the patient's physician, provides full genetic counseling for the patient and discusses who else might be at risk and could benefit from genetic testing in their biological family."
Another big part of this – preventative care and early intervention.
"It's giving the physician additional knowledge and changing what we can do for someone," Dr. Zenger Hain said. "We can't prevent everything, but there are actions we can take to help stop or slow down disease."
Dr. Stephen Williams, a primary care internal medicine physician at one of the participating primary care offices, said, "Imagine you're a physician treating a 35-year-old patient complaining of chest pain and 'gas' after eating too much pizza and beer the night before. You might jump to a conclusion that they are suffering from heartburn or reflux. However, if you know the patient has a gene for Marfan syndrome, a clotting disorder, a cholesterol problem or heart disease, that information might help the physician make a diagnosis."
Results so far
Since June 2022, at participating office locations in Troy, Westland, Warren and Dearborn, genetic counselors have worked with PCPs to complete more than 500 genetic tests on individuals, with the goal of testing one thousand by the end of June 2023.
"We have found individuals who have genetic diagnoses," Dr. Zenger Hain said. "We were expecting around 3-6% of the patients participating would have an actionable result. We're finding around 20% (of the 500 participants) have some sort of actionable result and close to 50% overall either have an actionable result or they're carriers of a genetic disorder. Not only do the results impact the participant with the potential to improve their long-term health, but the results also have implications for biological family members."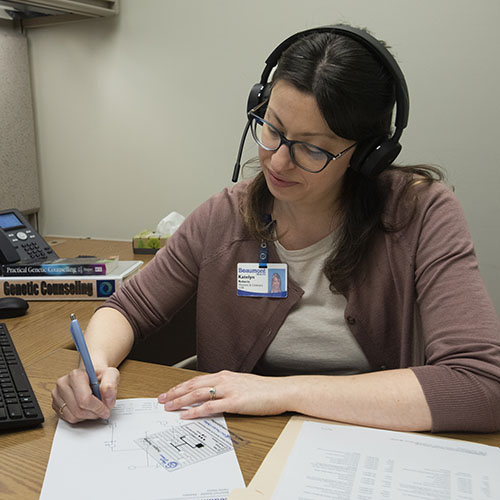 Dr. Zenger Hain added, "The program also offers genetic counseling and testing for family members who are at risk within 90 days for no cost. They just need a script from their PCP."
Through testing, Dr. Williams said they have found genetic conditions in elderly people, past the age of traditional screening, and that information has been used to forewarn their kids and grandkids.
Dr. Williams added, "We have found conditions in parents, and subsequently in their kids, and detected diseases decades before symptoms would appear. Sometimes this might allow them to avoid complications of those conditions entirely."
The why
Program leaders' future plans are to test 10,000 patients and countless first-and-second-degree relatives over the next three years. The focus: creating a healthier and more equitable future.
"We want to show by being proactive and addressing health concerns early on, we can save money down the road and most importantly, improve the health of the community one patient at a time," Dr. Richard Kennedy, program lead and director of Research at Corewell Health in southeast Michigan, said.
Program leaders also aimed to test a diverse population with the office locations that were selected. They translated the patient materials into seven different languages, including Arabic, Spanish and Mandarin, as well as provided interpretation services.
"The hope: that any positive results lead to preventative measures for all," Dr. Zenger Hain added. "That might involve something certain patients don't want to do – like exercising and losing weight. But knowing they're at risk might be what pushes that individual to say, 'OK, I'm going to do something about this now.'"
For those who aren't current patients at one of the pilot program's locations and want to receive genetic testing, there is an option to self-pay. Talk to your doctor about your family history and current health status to see if you meet the criteria for coverage.
Visit Corewell Health's genetics program to learn more or to schedule an appointment with a genetic counselor.