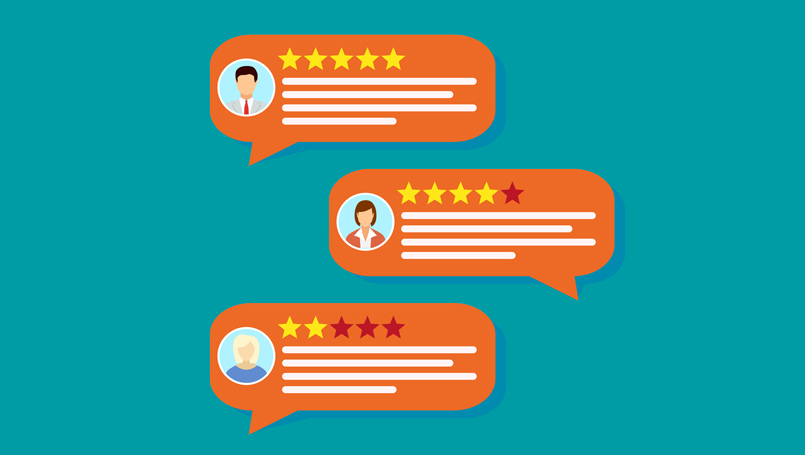 How to navigate online ratings and reviews when choosing a new doctor
Online ratings and reviews are available for nearly every type of product and service - and that includes doctors and doctors' offices.
Because you want to feel confident when choosing new doctor or specialist, it shouldn't be any surprise that nearly 50% of consumers surveyed say that a doctor's reputation matters. And that information can be found on an increasing number of websites: Google, Healthgrades, Vitals, RateMDs and even Yelp.
If you're like most people, your first step in seeking out a new physician is still word of mouth and personal recommendations. However, 91% of 18-34 year old consumers say they trust online reviews just as much.
How online ratings and reviews help
Dr. Asha Shajahan, Beaumont family medicine doctor, says it's all too common for new patients to come in and reference recommendations they've found online.
"Rating and reviews are helpful in learning things like wait times, provider availability, hours of operation, and some even include logistical questions about an office visit can be addressed in a review," explains Dr. Shajahan. "Think convenience, friendliness of office staff, etc."
In addition to the star rating giving you an overall impression of the doctor, the patient reviews can also provide insights into more specific criteria that's important to you. Comments about how the office is run or the doctor's bedside manor are things you can't always get insight to from a doctor's profile.
Where some ratings and reviews fall short
While there are many positives about having access to these reviews and ratings, Shajahan warns that there is also a danger in putting too much weight solely on comments on websites, especially those that don't verify patients.
"Some websites should be taken with a grain of salt. The source of comments is very important," says Dr. Shajahan. "I've seen names show up on sites that I've never seen and some sites don't even require a real name to authenticate a visit."
This may be why consumers tend to read four or more reviews before they've formed an opinion, even though the average physician rating is based on less than three reviews.

On top of the validity of its reviews, some review sites are based solely on opinion rather than data. Others accept advertising from doctors and may promote paid profiles over those using the service for free.
Beaumont's Online Ratings and Reviews
Each doctor's rating on Beaumont's Find a Doctor Tool is an average of all responses to the overall physician rating question from an independent 3rd party research study where only verified patients are surveyed. Comments that appear are submitted by patients and reflect their personal experience.
In the end, reviews and ratings are just one factor in deciding your next primary care doctor or specialist and shouldn't be relied on entirely. Consider the other information you have about the doctor - and the other requirements that are important to you - before deciding.
---
Next Steps and Helpful Resources