Monday, September 30, 2019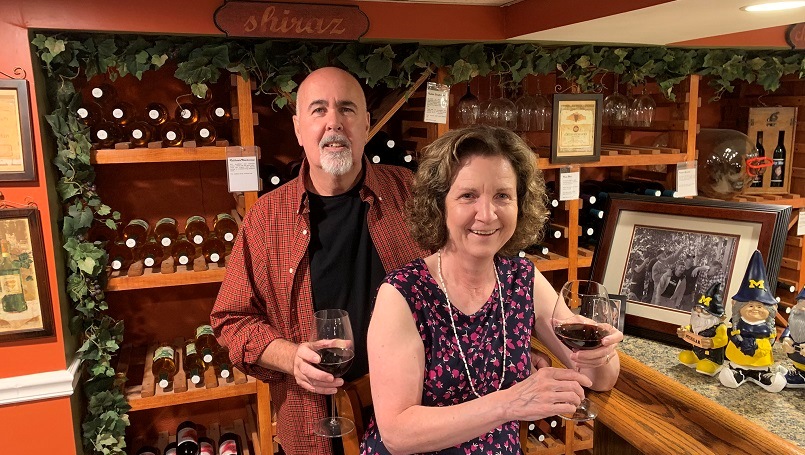 Primary care doctor coordinates, oversees their care and refers to needed specialists
Trust should be the basis of the doctor-patient relationship. Yet, after repeated experiences with doctors who ranged from "so-so" to "terrible," Larry Lees knew he needed to find a physician he felt had his best interests at heart. He discovered Dr. Ping Wang in the phonebook after Diane, his wife of 45 years, and he moved to Madison Heights.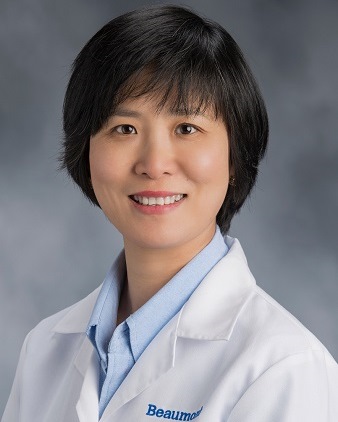 Larry describes Dr. Wang as his medical mom: "She's straightforward, smart, down-to-earth, patient and kind. Early on, she diagnosed my high blood pressure and prescribed daily medications to control it. When I advanced from having pre-diabetes to diabetes, Dr. Wang worked with me to develop an exercise plan and helped me to change my diet by referring me to a Beaumont diabetes educator. With her care, my sugar has been good for quite a while now. It makes me wonder if most of my past doctors ever really cared about my overall health."
Larry is now retired from a physically demanding, high-pressure job in large-truck repair. His long career of lifting and using heavy tools and equipment took a substantial toll on his body.
"I once had migraine headaches caused from the stress of running a business," said Larry. "Dr. Wang helped me through that time, using the utmost respect and giving me options to lessen their severity."
Playing sports also contributed to his inability to walk properly and chronic hip pain. "Dr. Wang referred me to an excellent orthopedic surgeon who diagnosed me with a separated hip joint and performed joint replacement surgery to correct it."
All those years of standing on cement floors at work also led to stabbing pain in Larry's heels. After conservative treatments failed to produce results, Dr. Wang referred him to another Beaumont specialist who cured his severe plantar fasciitis using a surgical procedure to detach the thick ligament from the heel bone.
Moreover, his taxing job caused wear and tear on three spinal discs that led to terrible low back pain. Larry currently receives steroid injections from a Beaumont pain medicine specialist – referred by Dr. Wang – for degenerative disc disease in his lower back.
Larry appreciates how each specialist Dr. Wang refers him to has had immediate access to his complete electronic medical record, which he believes streamlines the diagnostic process.
"Dr. Wang's patience, compassion and excellent referrals during my 17 years as her patient means I can continue to enjoy my kind of fun in retirement, such as playing competitive golf, walking our dogs and making high-quality wines in our cellar with Diane," Larry said. Their wines do not contain sulfites because they can trigger migraines.
"I convinced Diane to see Dr. Wang, too"
Larry was concerned Diane hadn't seen a doctor in years since she too had lackluster experiences with the medical profession: "After two years of seeing Dr. Wang, I was able to convince Diane to give her a try."
Diane added, "As her patient for 15 years, Dr. Wang has profoundly helped me physically, mentally and emotionally."
Diane was overwhelmed by anxiety over possibly not being able to continue working in accounting for a property management company because of dizziness, hearing loss, tinnitus and ear pressure.
Dr. Wang suspected Diane's symptoms pointed to cochlear Meniere's disease, a rare and complex disease of the inner ear since she has this disease as well.
"Dr. Wang sent me for tests to confirm this," Diane said. "She is the kind of doctor who always goes the extra mile. She even called me while she was on a medical leave to reassure me before I had those tests."
The doctor and her patient frequently compare notes and share articles about medical advances being made to control cochlear Meniere's disease. "I so appreciate Dr. Wang's support and hope. I love being able to communicate electronically with her though the myBeaumontChart patient portal," Diane said.
Dr. Wang feels a strong sense of empathy for her patients: "Larry and Diane are such nice people. I just want to help them understand their medical issues and involve them in choosing the best course of treatment for them. Knowing Larry is golfing and Diane feels fit for work gives me a great sense of satisfaction."