Thursday, October 26, 2017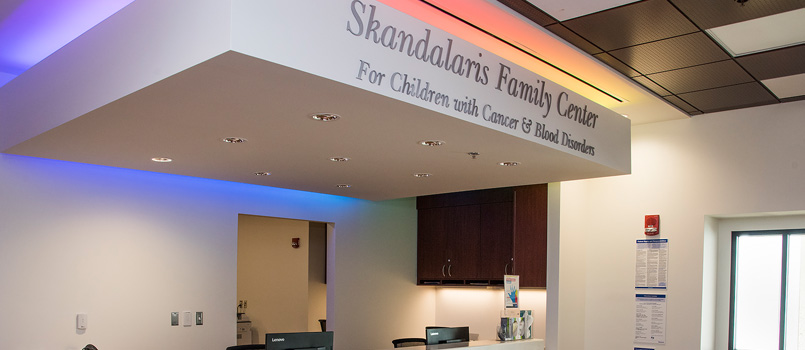 The Beaumont Children's Skandalaris Family Center for Children with Cancer and Blood Disorders has opened at Beaumont Hospital, Royal Oak. It relocates and doubles the size of the hospital's pediatric hematology/oncology outpatient clinic.
Natural light beams through the windows. Peaceful, calming décor helps patients and families feel at ease. Familiar and trusted medical experts create a plan to treat the cancer, blood disorder or tumor which may have arisen due to an underlying condition.
Julie and Bob Skandalaris were inspired to give by the experiences of a family member who lost a brother to childhood cancer.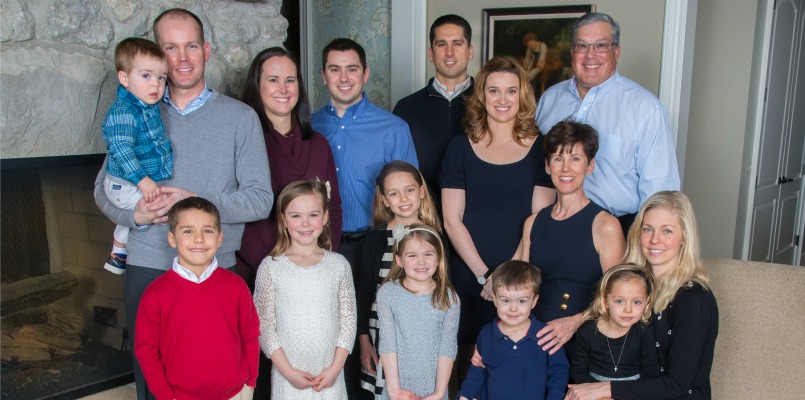 "Money is spent on cancer, but not enough on pediatric cancer," Bob Skandalaris said. "We want Beaumont's pediatric cancer team to have all the resources they need for patients and their families."
A cancer diagnosis is overwhelming and frightening to the patients and their families. But Beaumont's team of experts arms patients and families with the information they need to feel more secure for the battle ahead. Then, they all work together to fight the cancer.
Kate Gowans, M.D., section head, Pediatric Hematology/Oncology at Beaumont, Royal Oak, said, "We have so many innovative treatment options today, and we are excited to offer them in our new clinic. I hope the bright, airy, inviting space will make families feel comfortable while they're here."
The new center features seven exam rooms, a private family consult room, a family pantry, a shared infusion area and four private infusion rooms for patients. The center also provides convenient access to proton therapy treatment, located in the same building.
"Proton therapy offers the greatest benefit to younger cancer patients, whose growing bodies are more vulnerable to the side effects of traditional radiation therapy," Dr. Gowans said. "Proton therapy allows for even more precision than before, without affecting nearby organs."
The center also supports children and their families with:
oncology-certified nurses
dedicated pediatric oncology pharmacists
certified child life specialists to reduce anxiety
educational liaison
nutrition experts
In addition, Quicken Loans/Rock Ventures founder and chairman Dan Gilbert and his wife, Jennifer Gilbert, funded the creation of the Gilbert Family Adolescent and Young Adult Program. This multidisciplinary program, housed in the new center, provides medical specialists, psychosocial services, financial counseling and academic and mentor support for adolescents and young adults ages 12 to 24.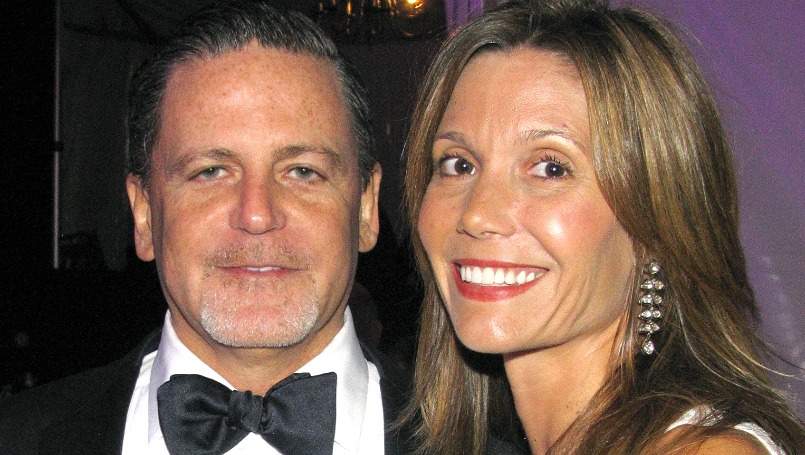 The program expands Beaumont's participation in clinical trials for adolescents and young adults, which has driven a dramatic reduction in mortality for younger children with cancer. There will be opportunity for additional research which focuses on tumors related to underlying medical conditions such as neurofibromatosis. The Gilbert's gift was inspired by their son Nick's journey with neurofibromatosis and the care he received at Beaumont.
"We know from Nick's experience as a teenager fighting neurofibromatosis how critical targeted services are for this age group," Jennifer Gilbert said. "We are pleased to help Beaumont provide this unique support for teens and young adults who face extraordinary challenges at an already challenging time of life."
Children and adolescents with cancer face months to years of treatment. Those with blood disorders or tumors may need medical therapy for their entire life.
"The physical and emotional burden of this is staggering for patients and families, so we never give up in our efforts to help them better manage these challenges. Together, the Skandalaris and Gilbert gifts are incredibly meaningful to us and the families we serve," Dr. Gowans said.