Tuesday, January 30, 2018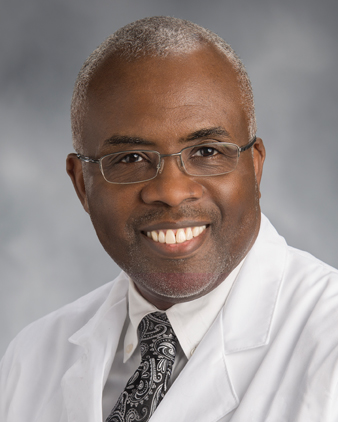 Anthony Stallion, M.D., has joined Beaumont Children's as section head of Pediatric Surgery.
In this role, Stallion will oversee a team of board-certified, fellowship-trained pediatric surgeons. From appendicitis to complex congenital anomalies, the multidisciplinary Beaumont Children's pediatric surgery team works together to provide the best possible care for children.
"I am eager to expand and grow our pediatric surgery programs. We have a fantastic team and I'm proud to return to Michigan to join the Beaumont family," Dr. Stallion said.
Dr. Stallion earned his medical degree from the University of Michigan and completed his general surgical residency and research fellowship at the University of Cincinnati Hospital Group where he was inducted into the Alpha Omega Alpha Honor Medical Society. He then completed a Pediatric Surgery fellowship at Children's Hospital of Michigan, as part of the Wayne State University School of Medicine Department of Surgery.
Dr. Stallion comes to Beaumont from Levine Children's Hospital and Jeff Gordon Children's Hospital, both part of Carolinas HealthCare System, where he was chief of Pediatric Surgery and professor of Surgery and Pediatrics. At Levine Children's Hospital, he developed and directed the region's only Level I pediatric trauma center.
Previously, Dr. Stallion worked as a surgeon for Cleveland Clinic Children's Hospital, Cleveland Clinic Foundation for 12 years. He also spent five years directing the trauma center at University Hospitals Rainbow Babies & Children's in Cleveland, Ohio. In addition, Dr. Stallion worked as chief diversity officer and director of Community Outreach for the Cleveland Clinic.
Along with his clinical studies, Dr. Stallion has completed certificates in the areas of Leading in Health Care and Executive Leadership from the Cleveland Clinic Academy as well as Managing Health Care Delivery from Harvard Business School.
He has served on multiple boards and advisory groups including the board of the American Sickle Cell Anemia Foundation. Dr. Stallion currently serves as president of the Society of Black Academic Surgeons.
Dr. Stallion has contributed to multiple journal articles, book chapters and presentations. He has served on the editorial boards of JAMA Surgery and the American Journal of Surgery as an ad hoc reviewer.
In addition, he was the recipient of the National Diversity Council's Multicultural Leadership Award and honored in Best Doctors in America 2013.