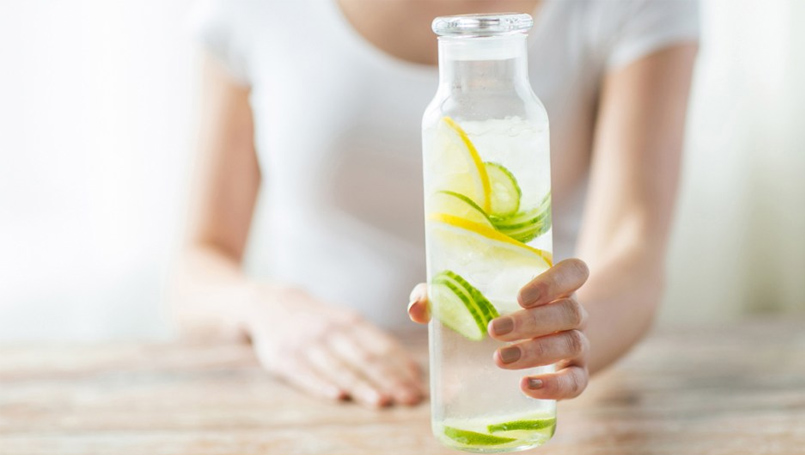 Many of us find ourselves feeling guilty about overindulging on delicious food over the holidays. Even nutrition-conscious dieters tend to give themselves a pass during this time.
If you're trying to get back on track, or looking for help with your weight loss goals, consider stocking up on these 5 guilt-free food items. You might even already have them in your home right now!
The new year is a great time to start fresh with a new perspective. If weight loss and healthy eating are at the top of your resolution list, start small. Make small changes to your lifestyle so that you will see big results that last well into the next year.
The foods listed below can provide great health benefits if you add them into your routine on most days.
TEA
At almost no calories, a steamy cup of tea is great for warming up and supporting your weight loss goals. The polyphenols found in tea help in burning off fat, while its diuretic properties help eliminate toxins.
PINEAPPLE
Pineapple naturally contains bromelain, which is an excellent fat-burning enzyme that breaks down cell-tissue of fats. Additionally, the relatively low-calorie content and energy density may help fill you up while still staying within your recommended daily calorie goals for weight loss.
LEMON
Lemons can be a weight loss aid because it is a digestive aid and liver cleanser. The citric acid found in lemons work to help the stomach burn fats and proteins. They also have pectin fiber, which helps fight hunger cravings.
"Not sure how to use lemon every day? Squeeze the juice of a fresh lemon into your tea or warm water in the morning to help with digestion. You can also use fresh lemon juice as a dressing for your salad or on fish or chicken," adds Szeles.
CUCUMBER
Cucumbers are one of the vegetables with the highest water content, which means they offer plenty of vitamins and minerals, but are extremely low in calorie content (about 16 per cup). At about 95 percent water, they can help quench thirst and prevent the desire to snack due to dehydration.
Szeles recommends pairing cucumbers with a low or non-fat, Greek yogurt-based dip to keep you fuller longer!
CANTALOUPE
If your goal is to keep losing weight, this melon is your ideal go-to food. Cantaloupe has laxative properties that help along digestion and avoid fat storage, which in turn prevents weight gain.
Additionally, melons in general have naturally occurring sugars, which help satisfy your tweet tooth and resist eating high-calorie less healthy desserts.