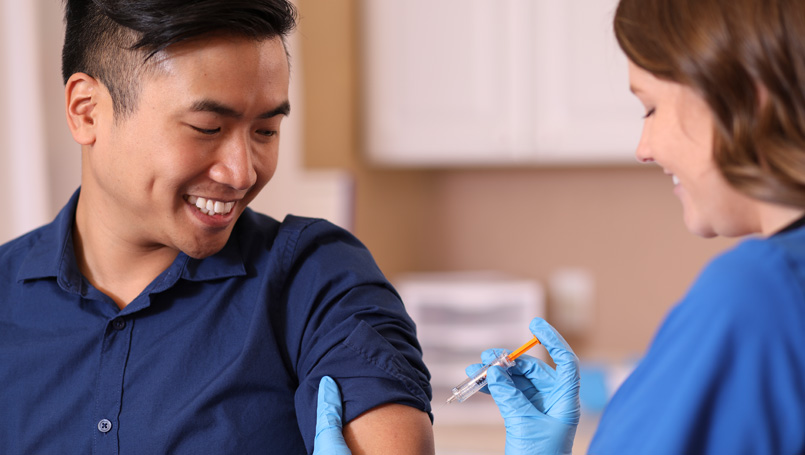 We asked Dr. Richard Grucz, a Beaumont family medicine doctor, some common questions about the flu. Here's what he wishes every patient knew:
Why is it important to get a yearly flu shot?
The flu shot is important because it's really our only defense against getting the flu. The flu is a very serious, devastating respiratory illness.
Everyone should get vaccinated, but high risk people include those under the age of 5 and those over the age of 65, pregnant women, people with any type of chronic illness, especially those that may diminish the immune system's response.
What are some common myths you often hear about the flu shot?
The number one myth I hear is, "I get the flu from the flu shot." That's impossible and it does not happen. The other I hear often is, "Healthy people don't need flu shots." That couldn't be further from the truth. You and I, we all are part of a population that's in it to win it against the flu virus.
We all have to have our own immunities against it to protect those amongst us who can't either receive the flu shot in time, choose not to get the flu shot, or the flu shot just isn't effective in their own body.
What do you want people to know most about getting a flu vaccination?
When you have a shot that you have to get every single year, people have a really hard time wrapping their head around that. The flu vaccine is our best defense against a virus that, for all intents and purposes, is out to kill you. It is a do or die fight that your immune system wages.
And I always tell my patients, I never ask you to do anything to yourself or your children I don't do to myself, my wife or my children, and we get the flu shots every year.
---
Next Steps and Helpful Resources