Friday, February 10, 2023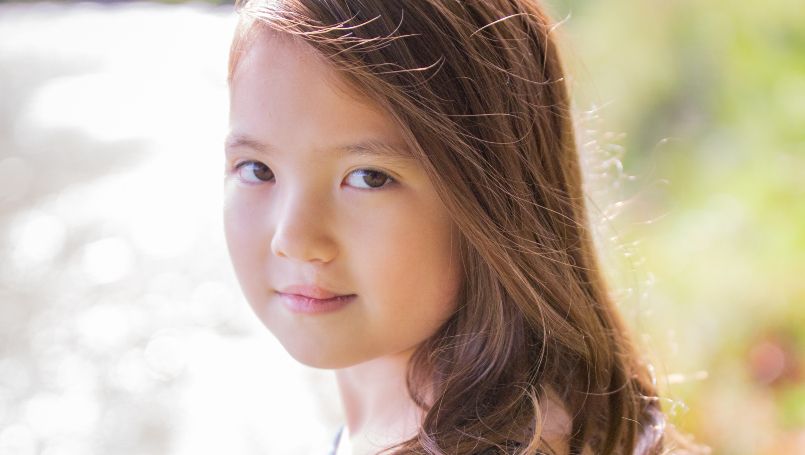 Between gymnastics, dance, student council and playdates, 8-year-old Lucy Pankow of Commerce Township is busy juggling a myriad of activities.
"She's very social," Lucy's mom, Laura Pankow, said. "She loves her friends, teachers and the school she goes to."
But there's one thing Lucy doesn't always love: When other kids ask her why she has a bump on her lip.
"We've always told her that kids are just curious," Laura Pankow said. "And when people ask questions, just be open and say, 'I was born with a cleft lip when I was a baby, so a doctor closed the opening in my lip and there's just a scar from that.'"
This Sunday, Feb. 12, Lucy won't be the only child with a 'bump' on her lip, or a scar that makes her look 'different.' Lucy will be one of the more than 100 patients from the Ian Jackson Craniofacial and Cleft Palate Clinic at Corewell Health William Beaumont University Hospital, the new name for Beaumont Hospital, Royal Oak, to come together for an annual celebration at an event space in Troy.
Children like Lucy, born with craniofacial conditions such as cleft lip or palate, as well as adults with facial deformities from various causes will all be in attendance.
The ultrasound
The Pankows found out at Lucy's 20-week anatomy ultrasound that she would likely be born with a unilateral cleft lip and palate. A more in-depth ultrasound with a specialist confirmed it.
"It was very overwhelming," Laura Pankow said. "You have to stop and think about all the things that have to go perfectly right to deliver a child. There are so many times where things may not go exactly as planned."
The Pankows then spent weeks making a plan of their own by researching and interviewing different craniofacial teams in the area.
"When we met with Dr. Chaiyasate and his team, we felt very comfortable with everything they spoke about and their plan," Laura Pankow said. "We decided to go with them, and then all we could do was wait until Lucy was born."
Lucy was born on March 5, 2014, and Dr. Kongkrit Chaiyasate, a plastic surgeon at Corewell Health William Beaumont University Hospital, the new name for Beaumont Hospital, Royal Oak, was there day one to meet her.
Fast forward four months: Lucy had her first surgery to close her unilateral cleft lip, and at nine months, she had another surgery to close her cleft palate. She also had surgeries to place ear tubes.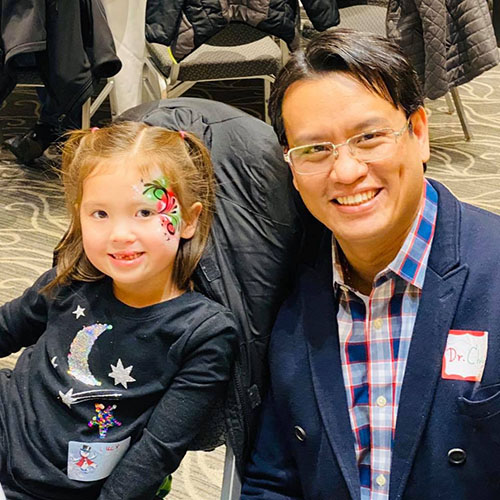 Most recently, just before kindergarten, Lucy had a revision on her lip to remove some of the scar tissue.
While the meetings with Dr. Chaiyasate and his team have become less frequent over the years, as Lucy currently just needs annual appointments, the Pankows still consider 'Dr. C' family.
"We always talk about him," Laura Pankow said. "We send Dr. C and the team a Christmas card every year. We absolutely adore him and consider the whole team an extension of our family. They've been there since the beginning."
The celebration
This won't be the first time the Pankows are attending the craniofacial celebration.
There will be face painting, balloon artists, a crafts table and more activities for the kids to have fun and simply be kids. But, more importantly, it allows children like Lucy an opportunity to see other kids just like them.
"For Lucy, I think it helps put things into perspective because she doesn't know anyone else personally at her school that was born with a cleft lip or palate," Laura Pankow said. "Going to these annual get-togethers with all of the children who are a part of the craniofacial clinic, it makes her realize that there are so many other people like her. I think it helps her find a little normalcy by truly seeing she's not the only one."
It also serves as a setting for families, like the Pankows, to connect with others who share similar stories and experiences.
"You have been where a lot of those families have been and you understand what they're going through or have gone through," Laura Pankow said. "It's a nice day to meet different people, hear their stories and have conversations where you don't have to explain everything because they really get it. They lived it."
Many specialized medical experts who treat the craniofacial patients – plastic surgeons, social workers, orthodontists, nurses, speech pathologists, etc. – will also be at the event. It's a chance for them to connect with the patients outside of a medical setting.
"It has been amazing to be a part of many of these patients' lives since they were babies and watch as they grow and progress," Dr. Chaiyasate said. "These kids go through so much, and we want to acknowledge and celebrate them. And even more than that, we want the kids to feel comfortable with us and our entire team. What better way to do that than a fun, social atmosphere versus a hospital setting?"
A piece of advice
For soon-to-be parents who may find themselves in the Pankows' shoes, Laura Pankow shares this piece of advice: "There will be challenges that you weren't expecting that you'll have to deal with, but that shouldn't take away from everything that there is still to enjoy about having a brand-new baby and all the experiences that you pictured when you first found out that you're pregnant. It's still going to be a beautiful story, just maybe different than what you might've pictured initially. But there are so many experts and people who will help you and your baby along the way. It will all work out."