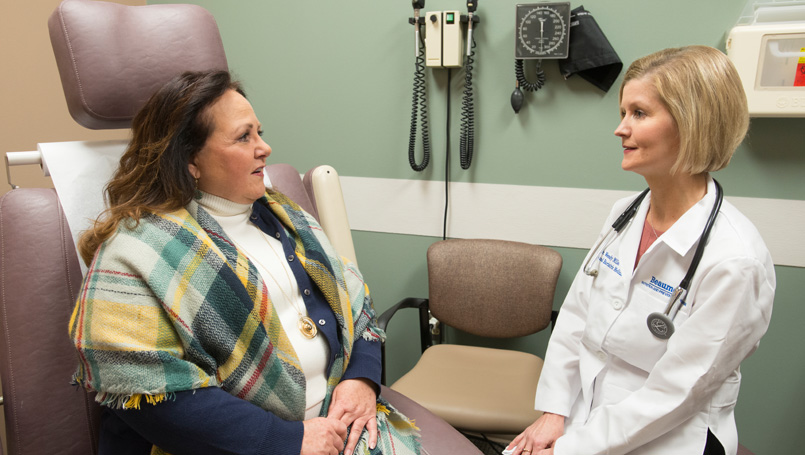 Anyone who's tried to lose weight knows that it's hard - and even harder to sustain weight loss over the long term.
Your odds of success increase when your weight-loss efforts are paired with a comprehensive treatment plan, including help from a dietitian, a physician who specializes in obesity medicine, and regular meetings with support groups.
Another option that may be helpful is bariatric surgery.
"Bariatric surgery is not a quick fix," said Dr. Abby Navratil, director of metabolic and bariatric surgery at Beaumont Hospital, Trenton. "Weight loss, regardless of the method, is always hard. We have found that bariatric surgery, and the lifestyle changes that come with it, gives patients the tools to be successful."
Who's a candidate?
You may be a good candidate for bariatric surgery if you:
Have a body mass index of 40 or higher, defined as severe or morbidly obese
Have a body mass index of at least 35, with at least one chronic medical problem related to obesity, such as Type 2 diabetes, sleep apnea or heart disease
Are between ages 18 and 75
Are committed to making lifestyle changes
"Patients who will benefit the most from bariatric surgery are those who are ready to make a lifestyle change," Dr. Navratil said. "They understand that this is not a diet, but a commitment to making new healthy habits."
What is bariatric surgery and what's involved?
Bariatric surgery takes different forms, all of which aim to modify the gastrointestinal tract to help you lose weight. Beaumont surgeons offer three different bariatric surgical procedures:
Gastric bypass, in which doctors create a pouch from a portion of the stomach while stapling off to form a "new" stomach that is smaller, physically limiting the amount of food you it can handle and making you feel fuller, faster.
Gastric sleeve, in which a surgeon removes most of the stomach, leaving behind a small, banana-shaped pouch.
Lap-Band, where doctors place an adjustable band around the top part of the stomach, tightening it like a belt to form a small pouch, effectively restricting its size and capacity for food.
Initially, patients who undergo bariatric surgery lose weight through physical and hormonal changes triggered by the operation, Dr. Navratil said. From there, Beaumont staff help patients develop healthy eating habits through cooking classes and nutritional education that emphasizes a balanced diet focused on lean proteins, fruits and vegetables, and complex carbohydrates.
"We also encourage patients to develop an exercise routine," Dr. Navratil said. "Regular physical activity is part of a healthy lifestyle and helps to achieve and maintain weight loss."
The aftermath
Bariatric surgery has made great advances over time, including the spread of laparoscopy, that have made it more effective and led to a huge reduction in post-operative complications. More than 98% of Beaumont patients who have bariatric surgery now receive a minimally invasive procedure.
It's normal to feel pain, especially the first few days after surgery, but it's usually at a tolerable level, Dr. Navratil said.
While many services for bariatric surgery are covered by insurance, Dr. Navratil cautions that pre-surgical insurance and testing requirements can be lengthy, with some companies requiring as much as 12 months of documentation. If you're thinking about undergoing bariatric surgery, she suggests enrolling in a program like the Beaumont Weight Control Center or seeing your primary care doctor once a month to talk about diet, exercise, and lifestyle modification.
"Bariatric surgery is a lifelong decision and commitment," Dr. Navratil said. "You should only take this step if you are ready to commit to a new, healthy lifestyle. And while this is a personal decision, it is invaluable to have a support system in place for both before and after surgery, including family, friends and co-workers."
---
Next Steps and Helpful Resources