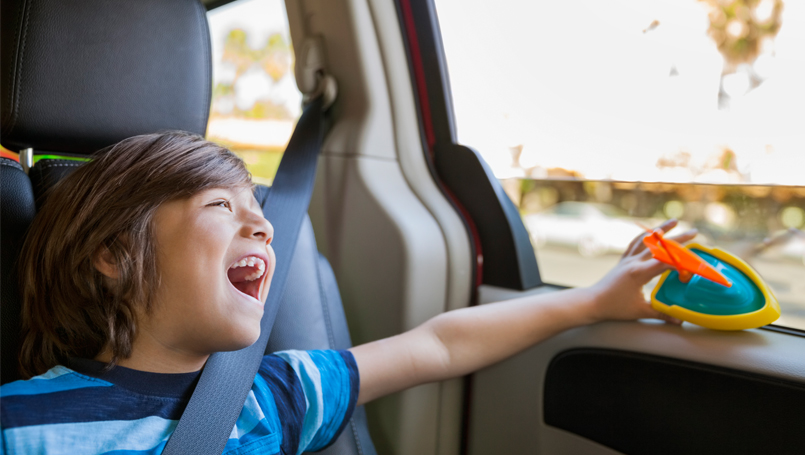 Do you have a first aid kit handy?
We never know when the need will arise, so it's always good to have a kit at the ready - whether you're going to a family sporting event, traveling in the car or just working around the house.
According to the Centers for Disease Control and Prevention, accidental injury is the leading cause of death in children and adults ages 1 to 45. Millions more live with injuries that can affect them for a lifetime. Having a first aid kit on hand might help curb those statistics and help stem the severity of injury.
"If you're in the car and have an emergency for yourself or passengers, it's best to be prepared," said Erica Surman, RN, manager of the Trauma program at Beaumont Children's. "Consider your climate. If you live somewhere that gets cold at night, even in the summer, keep a blanket in your car. A flashlight, cell phone charger and a whistle to signal for help could all come in handy if you get stranded."
Over the years, Surman's first aid kit has expanded as she's learned what she needs. "Tweezers come in handy to remove splinters and stingers. And, if you're driving with the windows down, something could fly in your eye. If that happens, it's best to use eye wash because rubbing it could harm your eye more," she explained.
Surman recommends several staples for your first aid kit:
several packages of gauze
bandages
eye-wash solution
tweezers
antibacterial ointment
hydrocortisone cream
gloves and hand sanitizer
pain relievers such as aspirin, Tylenol or Motrin
instant cold packs, or if you're going somewhere with a cooler, bring some extra sandwich baggies to fill with ice
If you want to cover more than just the basics with your first-aid kit, consider adding Derma Blast for pain, bandages with medicine already in them to help lacerations clot fast and a CPR mask and tourniquet if you're trained. "Beaumont offers CPR training and the American Red Cross provides first-aid training classes," Surman added.
It's also important to remember to check your first aid kit once a year to make sure none of your supplies are expired.
"You never know when you'll need any of these supplies," said Surman. "The important thing is to try to be prepared and be ready to help when you can."