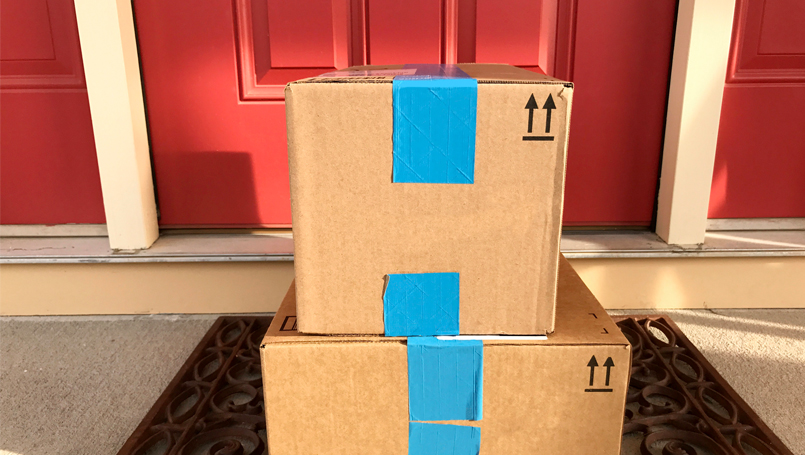 Preparing kids for college is a time filled with mixed emotions for students and parents alike. A thoughtfully prepared care package can, however, ease anxiety for everyone navigating this bittersweet rite of passage.
Beaumont's Trauma Prevention Coordinator, Donna Bucciarelli, RN, offers the following insights to help guide the journey:
MEMORY FOAM MATTRESS TOPPER
To maximize comfort and promote good sleep for memory retention and optimal learning. As an added bonus, toppers provide a hygienic cushion between a student's body and his or her standard-issue mattress.
BLEACH WIPES
Bucciarelli recommends Clorox citrus for germ elimination, clean scent and peace of mind. They can be used to wipe down standard-issue mattresses, empty drawers, closets, shelves and pesky corners before filling with personal belongings, and after moving in, for bathrooms, utilized by small or large groups.
VAPORIZERS
These can prevent or reduce dry environments that promote cracked nasal membranes, leading to nose bleeds which increase the risk of infection.
DIFFUSERS
To diffuse essential oils that promote good sleep or calmness, such as lavender, patchouli, for concentration, or cinnamon, cloves, eucalyptus, lemon, tea tree oil, oregano or thyme, to stave off infection. "Just think of it as an extra insurance policy," Bucciarelli said.
ICE PACKS
For application in the first 48 hours after musculoskeletal injury, after which heat can be applied with heating pads, or hot water bottles.
THERMOMETER
"In case you have a fever," which usually heralds a more serious illness and additional care.
SHOWER SHOES
For infection control, even if a student is only sharing restroom facilities with a small group.
MILDEW-PROOF SHOWER CADDY
To safely organize personal items.
HIGH-PROTEIN SNACKS / BREAKFAST FOODS
Include items with a decent shelf/fridge life, such as protein bars, yogurt, nuts, cheese sticks, sunflower or pumpkin seeds depending on your student's preference.
EAR PLUGS
For those (hopefully) rare times when noise volume makes it difficult to concentrate or sleep.
CLOTH LOFT CADDY
To keep frequently used items such as books, tissues, chap stick, alarm clock, phone, pens or markers close at hand and help prevent falls from upper bunk or loft.
SMALL PORTABLE PRINTER
To promote convenience and safety by preventing late night trips down deserted hallway to the community printer.
"College is often the first time many kids are on their own," Bucciarelli said. "It's important to encourage them to call when they need you, while giving them the opportunity to spread their wings. If you do it right, my mom always said, the goal is to work yourself out of a job."