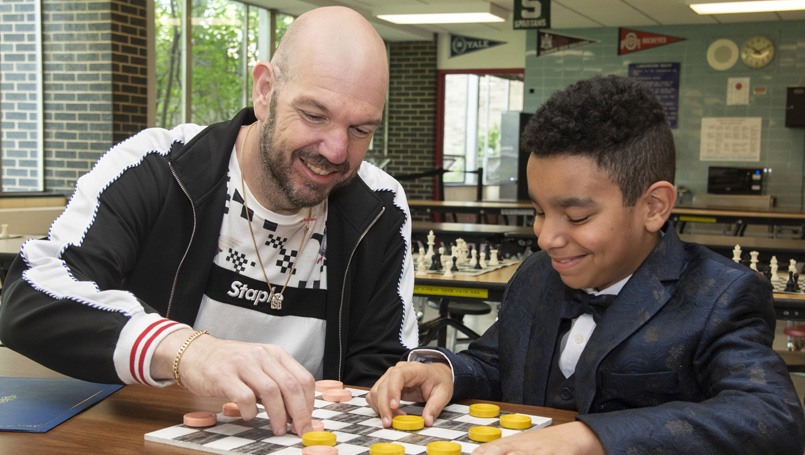 Andrew Grossman, father of three and grandfather, was tired of being "that dad." The one who sat on a park bench and didn't engage with his young son at the playground. The one who ate a lot and slept more.
So, at age 41, Grossman enrolled in the Beaumont Weight Control Center's six-month bariatric surgery preparation program.
At the time, he struggled with high blood pressure, Type 2 diabetes, a MRSA infection and more than 160 pounds of excess weight.
Three months later, he had a heart attack.
"My dad had heart disease, diabetes and kidney disease. He was on dialysis when he died at age 73," Grossman said. "He also had several knee replacements and was struggling with a MRSA infection. There I was, going down the same path, but at a younger age."
Despite the setback, Grossman refused to give up.
It took a year for his cardiologist to clear him for surgery and another six months of regular check-ins with his medical care team before his gastric bypass was scheduled. The tide for Grossman began to turn in March of 2017 once he finally got in for surgery.
As the owner of a Bread Basket Deli franchise, Grossman opted to avoid unhealthy temptations by taking a year off work to put his food life back together.
"Pop was a big trigger for me," Grossman recalled. "I was around it all the time and I drank buckets of it."
Grossman spent the next 12 months developing healthy habits and a new attitude. As the pounds melted away, Grossman weaned off high blood pressure medication and three diabetes medications including insulin. His cholesterol medication was also significantly reduced.
"I'm not going to lie, it was a lot of work," Grossman said. "I had to change the way I thought about food and make a commitment to preparing meals in advance."
His motivation increased as he noticed results and began to feel better, both mentally and physically.
Although he was a bit nervous about going back to work and being around temptation and seemingly endless supplies of pop, his new habits served him well and the transition went smoothly.
"I'm just not as hungry as I used to be," Grossman acknowledged. "And I don't suffer from cravings either. That said, I know it's something I'm going to have to work at it for the rest of my life."
Grossman's physician, Dr. Kerystn Zalesin director of Bariatric Medicine at Beaumont Weight Control Center, Royal Oak, noted that as a result of the surgery, Grossman lost 33% of his total body weight.
"I love that he's off his insulin, his blood sugars are much better, and his blood pressure is well managed," Dr. Zalesin said. "That's the most joyful part: Andrew was a very sick man when I met him. Now, he's doing fantastic."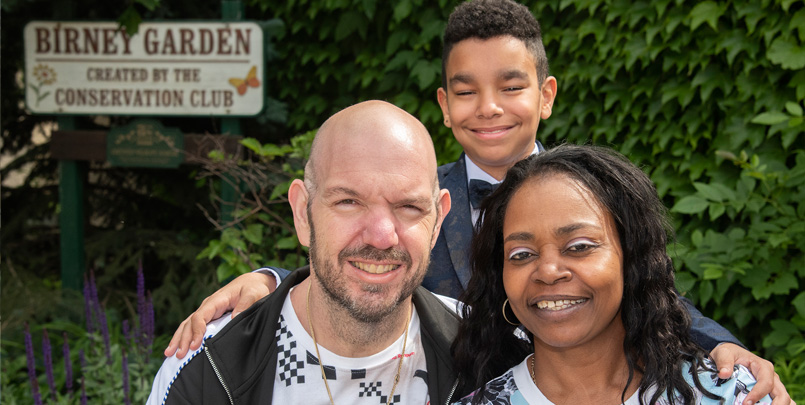 Instead of lying on the sofa after dinner, Andrew, his wife and 10-year-old son often take neighborhood walks or go bike riding. Trips to the grocery store include plenty of label-reading. Inspired by his example, his wife, Donyella, has also lost 40 pounds.
Now, watching their ten young grandchildren is a lot easier.
"If losing weight was easy, everyone would do it," Grossman said. "But who did it? This guy. It's something I am so proud of. Feeling good about myself, mentally and physically is a wonderful thing."