Tuesday, January 08, 2019
Benefits Downriver-area residents wanting to lose 100 pounds, or more
Obesity - many call it an epidemic - is linked to diabetes, heart disease and certain types of cancer. Bariatric surgical procedures have been shown to reduce obesity, improve lives and decrease health risks from chronic diseases. And now, Trenton residents and those from surrounding communities can access this specialized surgery close to home at Beaumont Hospital, Trenton.
A recent observational research study found that those diagnosed with obesity who had undergone bariatric surgery had a lower rate of death from any cause than those who had opted for nonsurgical management of their obesity.
More than a third of U.S. adults, an estimated 93 million, live with obesity. More than 11 million of these have severe obesity. Among the 50 states, Michigan ranks 19th in adult obesity.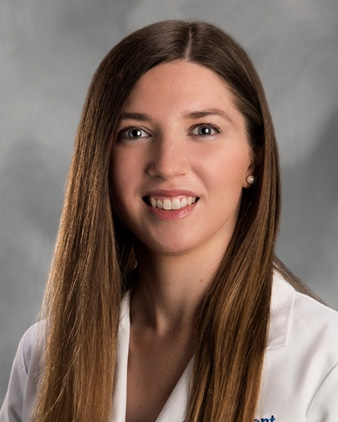 "My hospital leadership team and I studied this community health issue and knew we needed to develop a plan to bring bariatric surgery to the Trenton area," said Christine Stesney-Ridenour, president, Beaumont, Trenton. "We're very excited that our new bariatric surgery team, led by fellowship-trained bariatric surgeon Abby Navratil, M.D., is now accepting patients."
Dr. Navratil attended one of the top-ten medical schools in the country. Following her five-year general surgery residency, she was inspired to pursue a career in minimally-invasive bariatric surgery and completed a yearlong fellowship training program. Dr. Navratil has co-authored several journal articles and research studies about bariatric surgery to further global knowledge of the basic science, clinical application, surgical intervention and prevention of obesity.
"I give each of my patients the tools to help them change habits, resolve medical problems and boost their quality of life and self-esteem," said Dr. Navratil. She considers it a privilege to be a part a person's journey toward weight loss and wellbeing.
Bariatric surgery modifies the gastrointestinal tract to help you lose weight. More than 98 percent of Beaumont patients who have bariatric surgery do so using a minimally-invasive approach. At Beaumont, Trenton, Dr. Navratil performs gastric bypass surgery and the gastric sleeve surgery.
Gastric sleeve surgery: Dr. Navratil says that gastric sleeve surgery has become the most popular weight-loss procedure in Michigan. More than 60 percent of patients choose this option. Your stomach would be reduced to about 25 percent of its original size by surgically removing a large portion of it, leaving a banana-shaped "sleeve" that connects the esophagus to the small intestine. This procedure would permanently reduce the size of your stomach and is generally performed using minimally-invasive techniques.
Gastric bypass surgery: Also performed using minimally-invasive techniques, the stomach is divided into two sections, forming a small pouch that serves as your "new" stomach. This limits the amount of food intake and provides a feeling of fullness and satisfaction with smaller portions. A part of the small intestine is also bypassed limiting food and caloric absorption. When you eat food, it enters your new stomach, and then travels into the lower part of the intestine, bypassing the lower stomach and upper part of the intestine.
Bariatric surgery is an option for those who:
have a body-mass index, or BMI, of 40 or higher
or have a BMI of 35 to 39.9 with other medical complications, such as type 2 diabetes, sleep apnea, high blood pressure, high cholesterol, heart disease or osteoarthritis
and are between the ages of 18 and 70, psychologically healthy and committed to making lifestyle changes
For more information, call Chloe Birchler, RD, coordinator, Bariatric Surgery Program, at 734-642-2378. Most medical insurance plans cover bariatric surgery. Be sure to attend one of the monthly free, in-person Bariatric Surgery Seminars held in the Community Room at Beaumont, Trenton.
Upcoming seminars will be held from 6 - 7 p.m. on the fourth Tuesday of the month: Jan. 22. Feb. 26, March 26, April 23 and May 28.