Thursday, February 24, 2022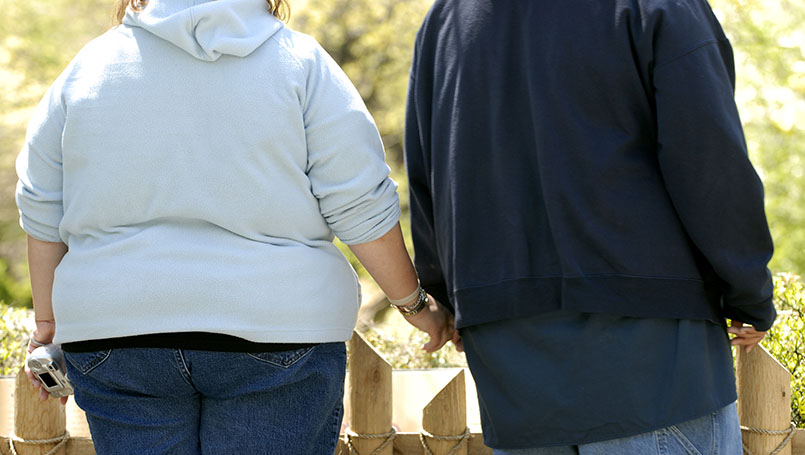 Since the start of the pandemic, doctors and scientists have been working tirelessly to better understand COVID-19 and what puts people at a higher risk for becoming infected. According to the CDC, one group that is known to be very high risk are those who are obese.
"Studies have shown that obesity rates have increased during the pandemic, both in children and adults," explains Dr. Abby Navratil, Director of Metabolic and Bariatric Surgery at Beaumont Hospital, Trenton. "The pandemic has led to an increase in stress for many of us. Stress can affect weight for multiple reasons, but most notably many of us use food as a coping mechanism. Additionally, many people are working from home and their activity and exercise have decreased."
What is obesity?
In the U.S., obesity is defined as having a body mass index (BMI) greater than or equal to 30 kg/m2 but less than 40 kg/m2. You can calculate your BMI easily by using this online calculator.
It's estimated that in 2017, about 42% of adults living in the U.S. were obese, and unfortunately, the pandemic has caused that number to rise rapidly. Many factors including sedentary lifestyles, poor nutrition and increased stress have made obesity a problem for many people. Your chances of becoming obese can also increase with age, genetics and other factors.
How is obesity connected to more severe COVID-19?
According to experts, your risk of developing severe COVID-19 symptoms, being hospitalized, and dying from the virus triples if you have an elevated body mass index.
Why is this the case? The condition is also known to impact the strength of your immune system. When you are obese, your body is in a constant state of increased inflammation. This means more proinflammatory proteins are circulating throughout your body and your white blood cell counts are altered. Obesity is also known to decrease your lung capacity, which can make going on a ventilator more difficult. This all contributes to having an immune system that isn't operating exactly as it should. Because of this, if you contract COVID-19, your body may transition into overdrive in its immune response to the virus, which can result in severe disease or death.
How to help protect yourself against COVID-19
Following the CDC guidelines for COVID-19 protection is important for everyone, especially those at high risk for severe complications from the virus. Wear a mask, follow proper hand hygiene, social distance and get vaccinated and boosted. If you do test positive for COVID-19, talk with your doctor right away about possible treatments like monoclonal antibody treatment. For high risk people, treatments may prevent severe illness, hospitalization and even death.
When to talk to your doctor about weight loss solutions
If you are obese and concerned about your risk of severe COVID and your overall health, talk to your doctor about obesity management. They can help with solutions like lifestyle changes, guided weight loss programs and even surgical weight loss solutions.

"Making changes on your own is a good place to start. Plan for small changes to help initiate weight loss. Eat breakfast, lunch and dinner and consider healthy snacks. When people skip meals, they end up overeating later in the day," explains Dr. Navratil. "One of the first small changes I recommend for patients is to drink a meal replacement protein shake for breakfast. Regular exercise, stress management skills, and good sleep are also important components of a healthy lifestyle that will help facilitate weight loss."