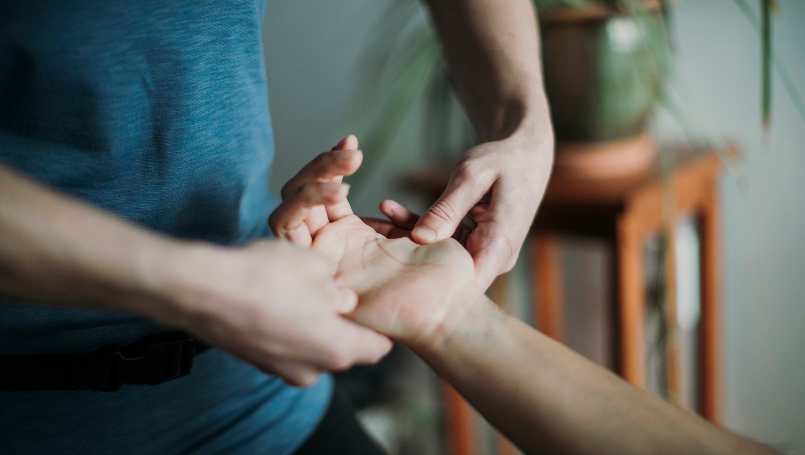 Over the last year, the experience of COVID-19 has left many people in a constant state of high alert. Experts warn that living in this persistent "fight or flight" mode can be detrimental to overall health.
"Stress interferes with sleep and prevents us from getting the restorative rest we need," said Dr. Maureen Anderson, medical director of integrative medicine for Beaumont Health. "And stress endured over time - as has been the case over the past year - can negatively impact cardiovascular disease, immune function and, of course, cognitive health."
Some people have found ways to take care of themselves and manage the stress of COVID-19. Others may need professional help to bounce back and return to optimal health and balance.
Beaumont Integrative Medicine offers a range of services designed to support nutrition, sleep, connection and stress reduction.
The advantages of integrative medicine
Integrative medicine is a holistic approach to care. Rather than focusing on treating disease, integrative medicine providers treat the whole person by emphasizing overall mind, body and spiritual wellness.
"Some people are skeptical of anything other than a 'conventional' medical approach," said Dr. Anderson. "However, the therapies that we offer are safe, effective and backed by research. And our providers all have the highest level of training in their fields."
If you want to overcome the stress and trauma of COVID-19, you may benefit from integrative medicine services like acupuncture, massage and naturopathic medicine.
Acupuncture and massage
Acupuncture involves the use of thin needles inserted into the body at specific points. During acupuncture, your body releases hormones that are known to relieve stress and pain. Because acupuncture needles are small—about the width of a strand of hair—pain or discomfort during treatment is minimal.
"Acupuncture can be beneficial for a wide variety of conditions, with pain and nausea being the most well researched," said Dr. Anderson. "However, acupuncture can also be used to address other things like sleep issues, neuropathy, hormonal issues and digestive problems."
Massage therapy is known to reduce stress and anxiety as well as alleviate muscle pain, stiffness and headaches. Massage therapy can also improve range of motion and reduce scar tissue.
"Acupuncture and massage are both great at calming the nervous system and getting us out of our 'fight or flight' mode," said Dr. Anderson. "And the effects can last well beyond the appointment."
Naturopathic medicine
Naturopathic medicine providers, also called NDs, focus on symptom causes. They then make recommendations about diet, lifestyle changes, nutritional supplements and other integrative medicine services. NDs are also experts in the interactions between supplements and prescription or over-the-counter medications.
Beaumont Integrative Medicine NDs are highly trained, having completed a comprehensive four-year accredited program after college.
Beaumont Integrative Medicine also offers consults with board-certified integrative medicine physicians. During these consults, a comprehensive evaluation is performed to help determine root causes of conditions.
"The physician and ND evaluations take a broader and deeper look at your physical, mental, emotional health and provide additional insights and strategies."
Keeping you safe and healthy during a pandemic
Beaumont Integrative Medicine offers in-person services at Grosse Pointe Farms, Royal Oak and Sterling Heights/Troy. Our team follows strict COVID-19 protocols to keep patients and providers safe. These include pre-visit health screenings, handwashing, temperature checks and masking for both patients and providers.
We also offer telemedicine appointments with our physicians, NDs and registered dietitians.
"This pandemic may not be the last big stressor we encounter in our lifetimes," said Dr. Anderson. "So, the best long-term strategy is to take good care of yourself and to build resilience to allow you to weather whatever storms come our way."
For questions about Beaumont Integrative Medicine or to schedule an appointment, call 248-964-9200.