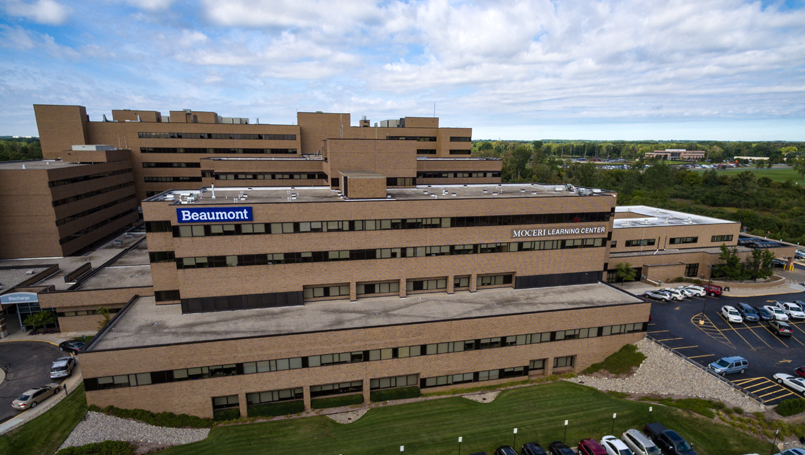 Heart disease affects millions of Americans. It's the leading cause of death for both men and women, according to the Centers for Disease Control and Prevention. Experts believe engaging in mindfulness activities can help improve heart health. That's why it's important to talk about the heart and the mind together.

On May 8, Beaumont Hospital, Troy, will host an event, "Living Well: How to Maintain a Healthy Heart and Mind" in the Qazi Auditorium within the Moceri Learning Center, 44201 Dequindre in Troy. Doors open at 5 p.m. and presentations begin at 5:45 p.m.

"Our patients often talk with us about heart health and mental health. This event will help us support our community. We look forward to sharing knowledge that will assist patients and families who want to take an active role in their health and wellness," Beaumont, Troy, President Nancy Susick, RN, said.

WDIV-TV news reporter Paula Tutman will emcee the free event which begins with a health fair that includes:
• Beaumont pharmacists to answer your medication questions
• free blood pressure screenings
• hands-only CPR education and training
• stroke education and awareness information
• integrative medicine experts
• healthy eating strategies from Beaumont dietitians

Beaumont interventional cardiologist Michael Tucciarone, M.D., will share important ways to keep your heart healthy. Sara Chung, RN, stroke program coordinator, will discuss what a stroke is, types, and the signs and symptoms. And, Beaumont neurologist Esther Young, D.O., will present stroke treatment options. Throughout the evening, Beaumont's Integrative Medicine department will engage the audience in interactive mindfulness exercises. The evening concludes with a panel discussion.

Due to the construction on Dequindre Road, please enter the hospital from the north through the Emergency Drive – continue straight and park in the northwest lot adjacent to the Moceri Learning Center outside entrance.

The event and parking are both free. Appetizers and refreshments will be provided.

Space is limited and registration is recommended. To register, visit beaumont.org/heart or call 800-633-7377.