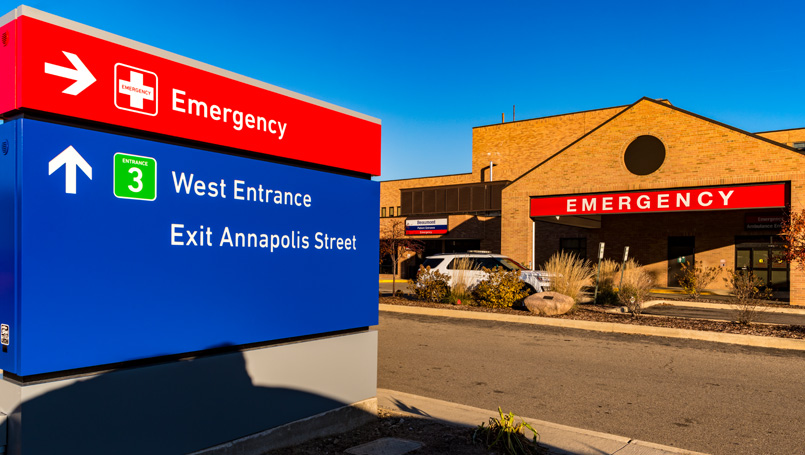 Beaumont's 9 emergency centers are open, clean, safe and ready to serve patients who need care for illnesses or injuries unrelated to COVID-19, including heart attacks, stroke, seizures and more.
"During this COVID-19 pandemic, each of our emergency centers are taking steps to protect our patients. Each site has a robust process for screening patients for possible COVID-19," said Dr. James Ziadeh, chief, Emergency Medicine, Beaumont Hospital, Royal Oak. "Those experiencing chest pains, stroke symptoms or any other medical emergency should not hesitate to call 911, or visit one of our emergency centers."
While you'll still be receiving the same exceptional and prompt care at our ECs, there are a few changes you should be aware of:
Screenings, which include a series of questions, temperature check and providing a face mask, will be performed at each location.
Based on the results of the screening, patients will be treated in COVID-19 or non-COVID-19 designated areas of care. All equipment, rooms and chairs are cleaned and disinfected between each patient.
In general, patients presenting to our emergency centers are only allowed a support person for:

end-of-life-situations
mothers in labor
children under 21 years of age
adult patients with cognitive, physical, or mental disability requiring help

Additional exceptions may be made under other extreme circumstances. Communication between patients, family members and emergency center staff will be maintained through phone calls.
Remember, it's important not to delay seeking care in emergency situations.
---
Beaumont Emergency Center Locations