Thursday, December 15, 2022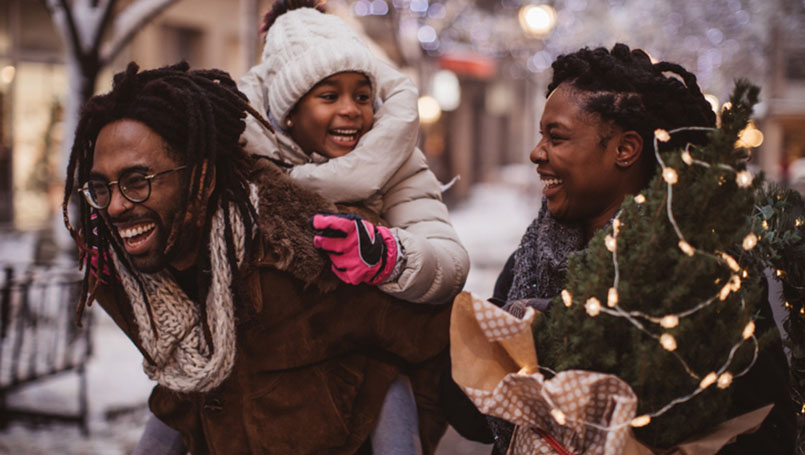 Hospitals across the U.S. are brimming with patients dealing with a variety of illnesses – flu, COVID and RSV to name a few. Combine that influx of patients with additional seasonal injuries – slips and falls, shoveling and frost bite – and signs are pointing to a long winter ahead.
One thing is certain, these winter injuries and illnesses are packing ERs and urgent cares across the country. We asked five Beaumont doctors for their advice on navigating this time of year safely.
Dr. Nick Gilpin, Beaumont Infectious Diseases and Epidemiology
We've seen incredibly high numbers of respiratory syncytial virus (RSV) cases among children and older adults, and on top of that influenza is surging. With COVID-19 not going away any time soon, we expect all three of these nasty viruses to have an impact on our hospitals and ERs.
Your best chance at staying healthy this winter is to make sure you are up to date on your COVID and flu vaccinations, practice good hand hygiene, and stay home and avoid others if you are sick. If you're at higher risk for complications from respiratory viruses, it's also not a bad idea to wear your mask if you're going to be around others.
---
Dr. Bernice Sessa, Medical Director, Beaumont Urgent Care
We're seeing higher volumes of patients with upper respiratory infections which include eye, ear, nose and throat infections. We are able to evaluate and treat these infections, but also provide flu and COVID testing and treatment. There is so much hustle and bustle during this time of the year in which we see more burns happening. We are able to treat minor burns and injuries. Urgent care is a great option if your doctor's office is closed and an ER visit isn't required.
Also, don't forget to thoroughly treat your sidewalks, driveways, and other exterior walkways for ice to help avoid injuries from falls. And if you have concerns of bone fractures or muscle sprains after a fall or injury, the urgent care can manage and treat these concerns, providing X-rays when needed.
---
Dr. Whitney Minnock, Pediatric Chief of Emergency, Beaumont, Royal Oak
Never pull a sled behind a motorized vehicle of any kind. Be careful when you sled down a hill that there is a clearance at the bottom. Always wear a helmet when skiing or snowboarding.
Keep ornaments up high on trees or put a baby gate around a decorated tree to keep young toddlers safe from the ornaments and lights.
Be sure to dress children appropriately when going into cold weather.
Be cautious with hot items such as soups, teas and hot chocolates - small hands like to play with them and can easily be burned.
---
Dr. Asha Shajahan, Beaumont Family Medicine
It's hard to get that vitamin D that is so helpful to boost our mood due to the cold temperatures. A 5 to 10-minute walk outside can really boost your mood during the winter.
Also, try to pass on the hot chocolate and reach for some fruit instead. In the summer, we easily crave fruit, but in the winter, we tend to crave high carbohydrate, comfort foods. Many fruits also contain vitamin C that helps strengthen your immune system.
Staying hydrated is always important. It keeps your skin from cracking, flushes out toxins and keeps your body hydrated to keep your immune system in check.
---
Dr. Pradeep Kaminoulu, Beaumont Hospitalist
People tend to indulge in less healthy food options during the holidays, which can lead to those with diabetes or heart failure being admitted to the hospital. Try to limit portion size to help control calorie / sugar intake and be mindful of salt content (especially if you have a history of heart disease or high blood pressure).
Alcohol consumption and abuse has risen significantly since the pandemic, which has led to more patients developing complications like alcohol dependence leading to withdrawal. Long term this can lead to liver cirrhosis. Limit alcohol consumption. If you are having difficulty cutting back on alcohol, talk to your doctor and they can work with you to find a solution.