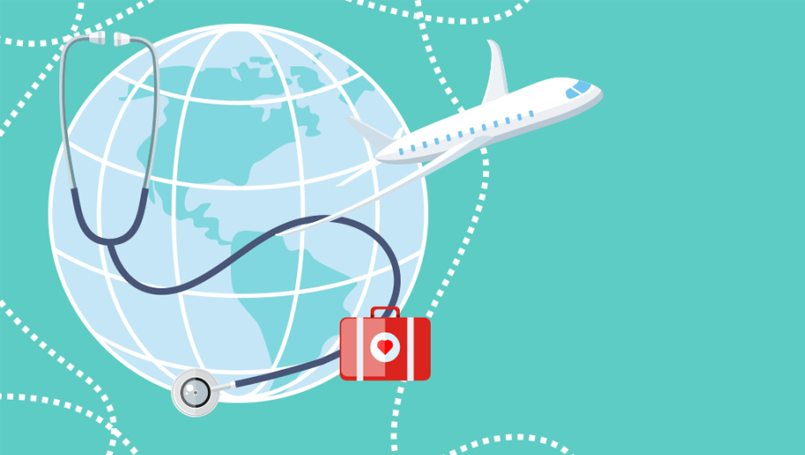 by Nathan Novotny, M.D., pediatric surgeon and director of regional and international outreach for Beaumont Children's
I absolutely love to travel. I love it all. Looking for flights, buying flights, preparing, gathering supplies, packing the supplies, going to the airport, boarding, hearing the words, "The boarding door is now closed, please turn off your phones."
And then I love waking up in Paris. It's crazy that I can fall asleep somewhere over Canada on a Wednesday evening and wake up at 8 a.m. in France. After a short layover, I get to do it again, but this time I arrive in Jordan where my trip really begins.
This trip includes two main stops: Irbid, Jordan and Gaza City. Irbid is the site of one of Oakland University William Beaumont School of Medicine's international partnerships. The Jordan University of Science and Technology is located there and I have been asked to give two talks at their International Medical Conference.

The first is a panel discussion on continuing medical education, but the second is on advances in minimally invasive pediatric surgery. I am very excited to talk about the tremendous progress the field has made in the last 10 years... making incisions smaller, less pain, faster return to school for the kids and work for the parents. There are even new technologies to use magnets to do the work that surgeons have traditionally done - making connections between parts of the intestine - with magnets!
Stay tuned to hear about the second part of the trip - teaching laparoscopy in Gaza.