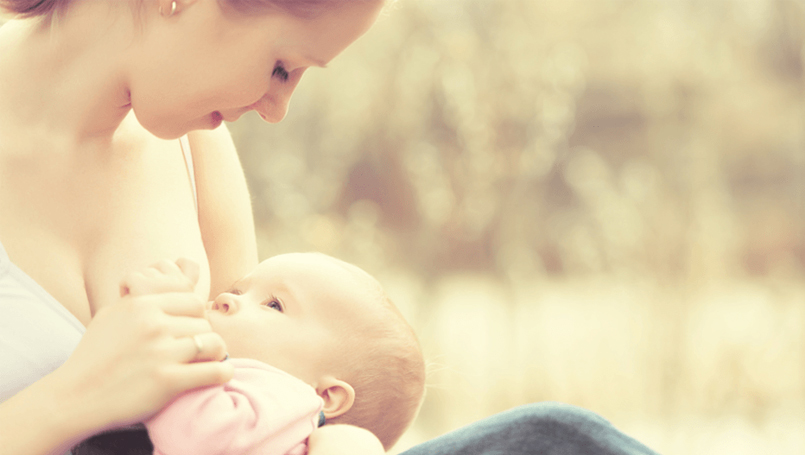 After having a baby, everyone from your OB/GYN to your next-door neighbor has advice on how to successfully breastfeed. However, it seems far less attention is given to weaning your baby when you are ready to stop.
We asked Beaumont lactation consultant Beth Meeker for tips on successfully weaning and how to deal with the sometimes emotional experience:
When is it ok to stop breastfeeding?
The American Academy of Pediatrics recommends exclusive breastfeeding for the first six months. Babies can continue breastfeeding for a year (or as long as is mutually desired by the mother and baby), combining solid foods to help wean and provide better health. However, each scenario is different and it's important to do what is best for mom and baby.
What can you do when going back to work to make breastfeeding easier?
Managing breastfeeding can be difficult after returning to work. First thing you will need is an appropriate pump to help establish and maintain a good milk supply for feedings while you are away. Schedule regular breaks during your day (typically every three hours) and find a private place to pump. Milk should be kept cold and can be stored in the freezer for future use, in adherence to proper storage guidelines.
Deciding which breast pump to get might be a difficult decision since there are so many to choose from. Some recommended pumps include Medela Pump In-Style Advanced and Medela Symphony Hospital Grade Pump. Most health insurance plans cover the cost of breast pumps, but some insurances might require a prescription or pre-authorization from your doctor. Check with your provider to determine your coverage.
How do I start the weaning process?
There are different approaches to try when weaning your baby off breastfeeding. This process should begin when both you and your baby are ready. It is important to wean slowly and get into a routine before cutting the baby off completely. You could have the father or another person give the baby the bottle so the baby isn't distracted with you.
During the weaning process it is essential to still give the baby one-on-one time so the emotional connections remain. After you've stopped breastfeeding, you may notice some changes to your body as well, including nausea, mood swings and headaches. You may also get plugged ducts and sore breasts, but these changes are all normal and will remain for only a period of time.