The first baby for Corewell Health East, the new name for Beaumont Health, was born at 12:32 a.m. today at Corewell Health Beaumont Grosse Pointe Hospital.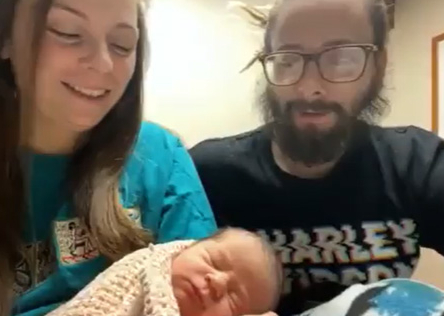 Lillith Kathryn Zimmerman, weighing 7 pounds 0.4 ounces and measuring 20.5 inches long, was welcomed by proud parents Rachael McCarty and Richard Harley Zimmerman, both 27 and from Roseville.
Lillith will be welcomed home by two brothers – one born in December 2021 and the other born in February 2020.
"Oh, no, we're done I think," mom said when asked if they plan to add to their family in 2024.