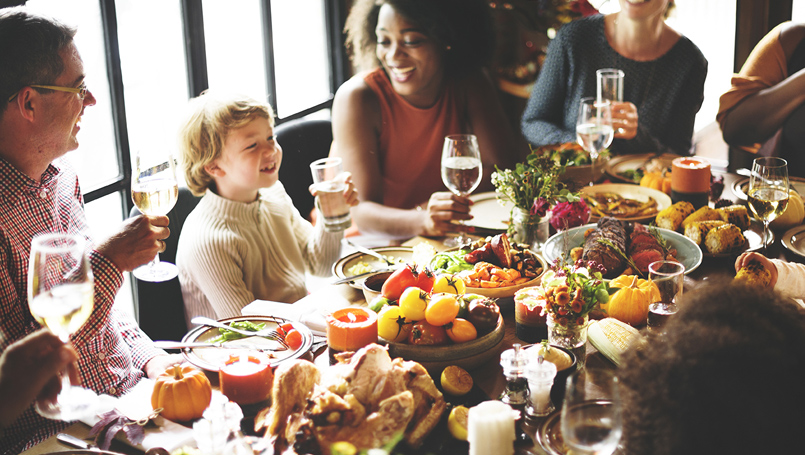 Did you know your risk of developing some diseases can be passed down through your family's genes?
Having a family history of health concerns can increase your chances a little or a lot of getting the same illness, depending on the condition, which makes learning about your family's history so important.
There's a reason your doctor asks for your family's health history when it comes to things like heart disease, diabetes, stroke and cancers. If your doctor realizes you're at increased risk, he or she can guide you in ways to protect yourself as much as possible through early screenings and making smart lifestyle choices such as through your diet and exercise habits.
Since families will be coming together for the holidays, and outright asking about family health history can be awkward, here are some subtle ways to bring up health topics in your conversations:
Use topical/pop culture references
"Did you hear about Alex Trebek's pancreatic cancer diagnosis?"
"I read pessimists are more likely to die from heart disease."
Using a cue from topics that people may already be familiar with may allow them to speak more freely about the topic. When the conversation gets going, casually ask whether anybody in the family has been impacted by that condition or disease. Keep it light and you may learn a lot.
Practice thankfulness
Before digging into the holiday meal, ask everyone around the table to mention something they're thankful for. Some of the answers may be silly, but mention being thankful for your health or the health of those around you and you may spark another meaningful discussion.
Propose the idea of a family tree
Holiday get-togethers are excellent opportunities to catch up with relatives. While everybody is present, bring up the idea of developing a family tree. Don't lead with questions about health, but when learning about different generations keep poking for additional details.
If you really want to formalize your findings, sites like ancestry.com allow you to add comments for medical history and even cause of death.
Family health history can be a sensitive topic, but you can help protect your future and the future of your family by better understanding your past.
---
Next steps and helpful resources