Wednesday, August 17, 2016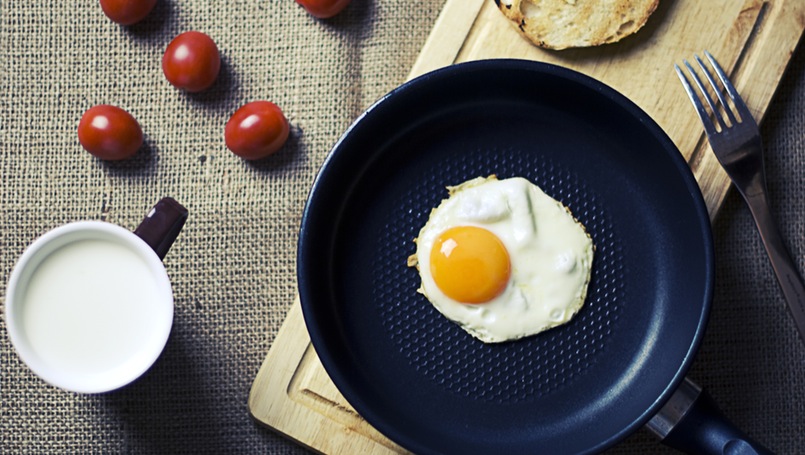 Mornings can be hectic, so be prepared by stocking your kitchen with all the ingredients you'll need for a quick, nutritious breakfast.
Make sure your list is inclusive by discussing the food choices and plans with your family. Having the right groceries can help reduce your stress by having foods that you can quickly combine to jump start their day.
Remember, it's important to try and combine carbohydrates with protein and small amount of fat to balance the breakfast.
ESSENTIAL BREAKFAST INGREDIENTS
Fruit
Fresh fruit
Frozen fruit
Canned fruit (canned in juice)
Whole Grains
Oatmeal or quick oats
100 % whole wheat/grain bread, English muffins, mini bagels
Unsweetened whole grain or bran cereal
Whole wheat or corn tortillas
Nuts
Unsalted nuts
Peanut or almond butter
Eggs and Dairy
Eggs or egg substitute
Milk skim, 1%, soy or almond
Non-Fat plain or light yogurt (regular or Greek)
Low Fat cottage cheese
Reduced-fat cheese (cheese sticks)
Vegetables
Frozen or fresh peppers and onions
Fresh tomatoes
Salsa
Hummus or bean dip
QUICK BREAKFAST IDEAS
If time isn't on your side, try one of these breakfast ideas that don't require any cooking, only a few minutes of prep:
Add a tablespoon of peanut or almond butter to apple or banana slices
Add fruit to cottage cheese or plain Greek yogurt
Top light-flavored yogurt with chopped pecans or walnuts and some unsweetened bran cereal
Toast whole grain bread, English muffin or mini bagel and top with:

1 - 2 tablespoons of peanut or almond butter
2 tablespoons of hummus or low fat bean dip
If you have a few extra minutes to spare on breakfast, try these recipes that will be great for cooler fall and winter mornings:
Scramble eggs in the microwave - whisk together an egg and one tablespoon of milk. Add seasonings such as onion or garlic powder. Cook in microwave for about one minute or until egg is cooked through. You can add variety by:
- Top with 1 tablespoon salsa and sprinkle with a tablespoon of reduced-fat cheese. Include a piece of fruit or whole grain mini bagel.


- Wrap in 6-inch tortilla with some sliced bell pepper, onion and tomato. Top with dash of mild or hot sauce, wrap in foil and bring with you on the go.

Mix ¼ cup of quick oats with ½ cup water or almond milk and cook in microwave for about 1 minute. (Follow directions on package.)
- Top with cinnamon, chopped apple, and walnuts.


- T

op with 2-3 tablespoons of light yogurt and chopped pecans.

Leftovers for breakfast - why not? While storing leftovers from dinner can pack quick breakfast ideas that can be eaten cold or heated.
- Add left over chicken and sautéed vegetables to a whole grain wrap to go.


- Left over brown rice or quinoa with black beans or soy sausage (ready in 2 minutes in microwave).
Recipes adapted from American Diabetes Association, MyFoodAdvisor.