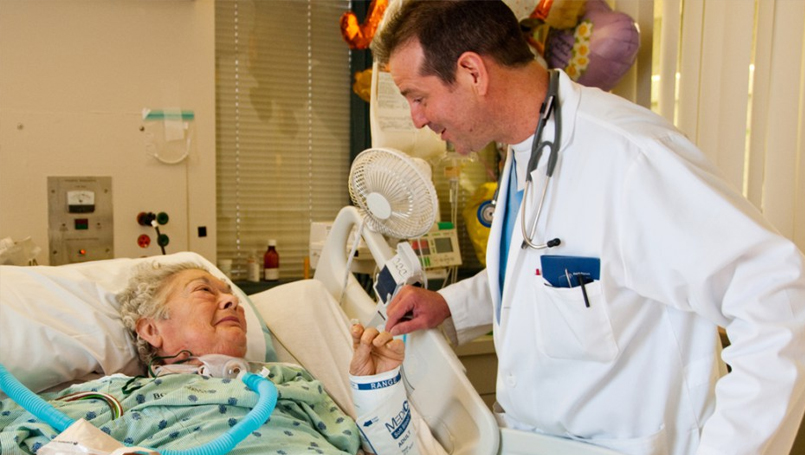 A STORY OF DEDICATION AND COMPASSION IN CELEBRATION OF NATIONAL DOCTORS' DAY


A moment in our country's history in 1980 led to a mass emigration of almost 125,000 Cuban people. The Cuban economy was failing; housing and job shortages were rampant. The Castro regime allowed all who wished to leave for the U.S. to board watercraft at the port of Mariel west of Havana. Cuban guards packed those leaving onto nearly 1,700 watercraft without regard for safety. Some of the boats were barely seaworthy, but they all attempted to navigate the dangerous waters of the Florida Straits. Among those who arrived in Florida was an 18 year-old boy, traveling without his family. He sought a chance for a better life. This boy who spoke no English was Raimundo Pastor.
After arriving in Key West, Raimundo obtained refugee status. He already had completed his undergraduate education and a year of medical school in Cuba, but had to start over in the U.S. Raimundo spent the next 12 years juggling a full-time job with full-time school.
"It was difficult and I would get discouraged," said Raimundo Pastor, D.O., a general surgeon on staff at Beaumont Hospital, Farmington Hills. "But I held onto my dream of becoming a doctor."
Many people helped and supported him along the way. "During my four years of undergrad, my work supervisor, Pam Thompson, scheduled my shifts as a hemodialysis technician around my classes," said Dr. Pastor. "She helped me keep going."
He completed his medical education in Florida. While there, the United States Jaycees chose him as one of its Ten Outstanding Young Americans in 1987. His trophy reads: "The hope of mankind lies in the hands of youth and action. Each honoree has shown a commitment to that hope, reminding all Americans that no problem is too difficult when handled with grace, ingenuity, courage and determination."
Dr. Pastor moved north to do his postgraduate training at Beaumont, Farmington Hills (then Botsford Hospital) where he served as chief resident. He chose to stay there because he loved everything about the hospital and the location. "I appreciated the way patients were treated and the care they received. The hospital's mission to provide each patient with the highest-quality personalized care resonated with me."
His patients present with serious medical issues, including traumatic injuries. "I believe medicine is a mix of art and science. I desire to alleviate my patients' suffering and strive to give the highest-quality care along with kindness, compassion and honesty."
His warm and caring personality makes him a favorite among patients and their families, who adore him for not only accurately diagnosing their medical problems and surgical skill, but also for spending quality time with them and his thorough follow-up care.
Dr. Pastor believes education has been vital to his success. In turn, he has trained many to be surgeons at Beaumont, Farmington Hills. Dr. Pastor is passionate about giving back to the organization that has supported him for his entire career. So, he and his wife, Ana, inspire the ambition of others by making generous gifts to the hospital. One of their gifts funded the Basic Medical Skills Lab at Beaumont, Farmington Hills, which gives students, nurses, residents and practicing physicians an opportunity to refine their skills on procedures such as starting IVs and suturing.
"I am kind of obsessed with education, but in a good way; just ask my two kids," Dr. Pastor said. "It was so important to Ana and me to instill a love of learning in our children. My oldest is a college graduate and my youngest in still in college. Seeing their accomplishments makes me a proud papa!