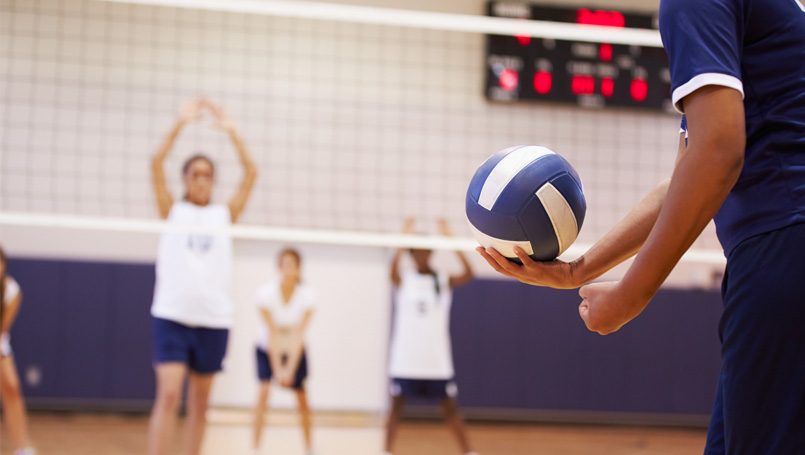 The Michigan High School Athletic Association requires a current physical exam and health history in order for student athletes to participate in athletics. And while physicals are mandatory for those students, a pre-school year physical is also encouraged for all students.
Physicals are just as important for students participating in activities like marching band or activities outside of school, such as dance and gymnastics.
All children, regardless of sports participation, should have a yearly physical. Even if you do not currently have concerns about their health. A primary care doctor will discuss ways to keep them healthy throughout the school year.
Sports physicals
According to StopSportsInjuries.org, nearly 30 million children and adolescents participate in youth sports in the United States.
Sports physicals are very important to detect pre-existing heart disease that could lead to sudden death in young athletes. It is also important to check that any chronic conditions, such as asthma, are well-controlled prior to sports participation.
If a child gets a school physical every year, it will be easier to identify problems, creating the opportunity to treat them.
What to expect
During a yearly physical or checkup, your physicians will discuss any concerns you or your child has about their health. There will be a focus on preventative health and time spent verifying that immunizations and screening tests are up-to-date.
Then comes the physical examination. Based on the MHSAA's physical examination clearance form, your child's physician will be examining height, weight, blood pressure, pulses, lymph nodes, heart, lung and more. Vision and hearing may also be included in the exam.
It's equally important to talk to your doctor about healthy diet, online safety, bullying, driving safety and healthy relationships.
Mental health is just as important as physical health, so be sure to mention if you have been experiencing depression or anxiety.
---
Information provided by Stephanie Bierlein-Timinsky, M.D. and Danielle Ohs, D.O., Rochester Hills Family Physicians.