Personalized Approach to Rehabilitation and Therapy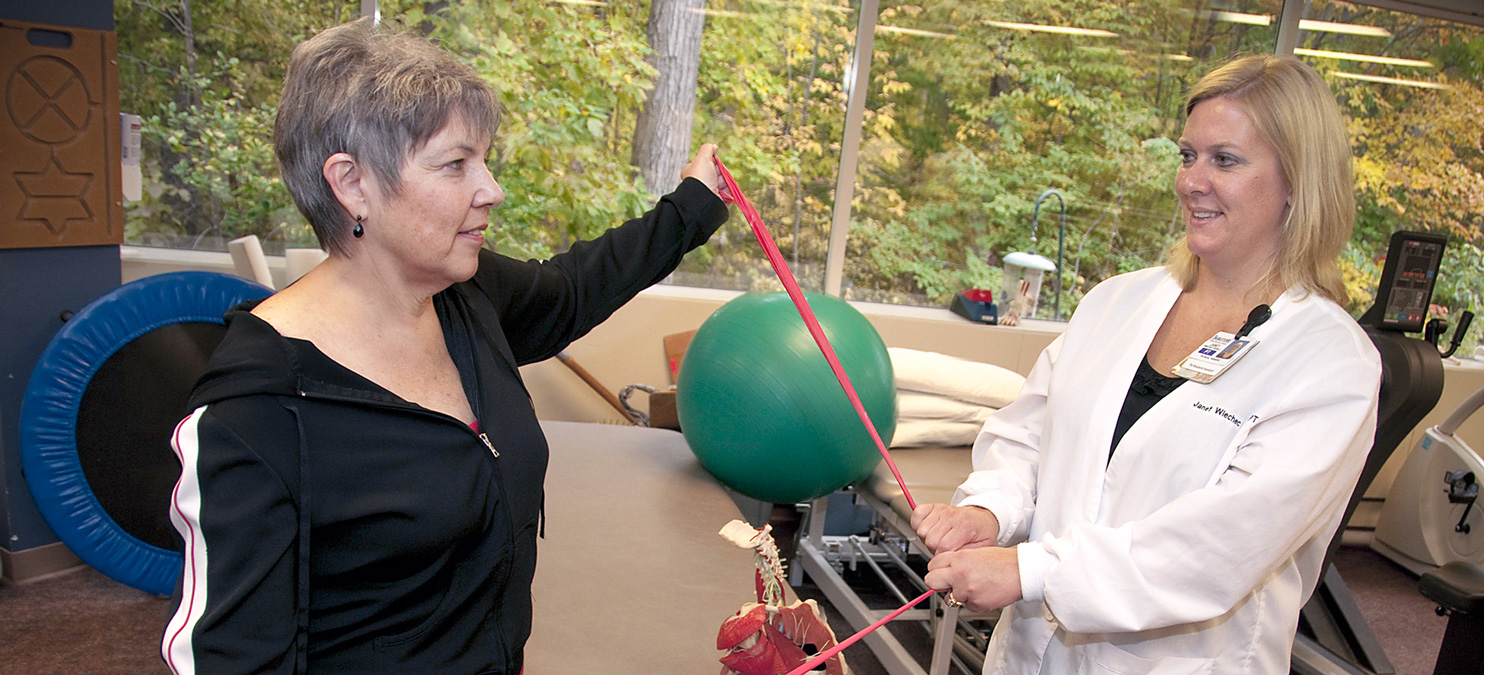 Rehabilitation services at Beaumont Health are designed to help you get back to the activities you enjoy. We treat every age, from children striving toward developmental milestones to seniors seeking to improve their quality of life. We provide:
More services in more places: Beaumont offers rehabilitation services at more than 30 locations throughout Southeast Michigan. Whether you want to return to the golf course or recover from cancer treatment, our therapists develop a personalized therapy plan.
Breadth of therapy: We offer extensive rehabilitation in several key areas:

Physical therapy: Physical therapists design exercises and other activities to help you become stronger. Orthopedic therapy helps you regain range of motion, often after an injury or surgery. Neurological therapy helps you recover from a stroke or manage another neurological condition, such as Parkinson's.
Occupational therapy: Through a range of specific exercises, occupational therapists help patients of all ages with the activities of daily life. The goal is to help you achieve (or retain) independence. We provide services in the hospital, in our rehabilitation units and clinics, or in your home.
Speech pathology: Communication is so important to everyday life. That is why our speech pathologists work with children and adults to help improve language, thinking, swallowing and speech. Our speech and language pathology program is one of the largest in the country.

Pediatric rehabilitation: Our pediatric rehabilitation program is one of the largest and most comprehensive in Michigan. More than 60 licensed physical therapists, occupational therapists and speech-language pathologists help young patients reclaim their childhood, using innovative treatments and exercises.
Life After a Torn ACL: Returning to the Field
Recovering from a torn anterior cruciate ligament (ACL) can feel frustrating. Beaumont sports medicine specialists offer rehabilitation for patients undergoing knee ligament reconstruction. Licensed athletic trainers and certified strength and conditioning coaches lead one-on-one sessions to help you:
regain strength
avoid common muscle imbalances that can develop after surgery
return more quickly to the sports and activities you love