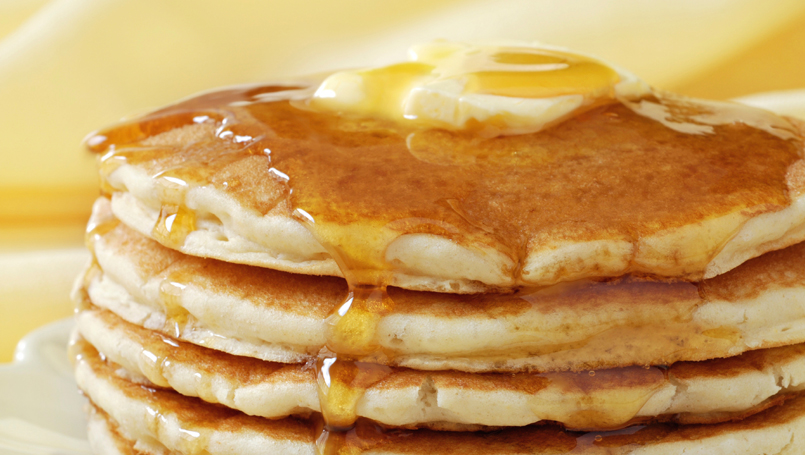 IHOP to Raise Funds for Children's Miracle Network Hospitals Now through National Pancake Day
On Tuesday, February 25, IHOP restaurants will once again offer each guest a free short stack of its famous buttermilk pancakes for National Pancake Day. This family-friendly tradition aims to raise needed funds and awareness for Beaumont Children's, a Children's Miracle Network Hospital.
For every short stack of buttermilk pancakes served on National Pancake Day between 7:00 a.m. and 7:00 p.m., IHOP guests are invited to make a voluntary donation to Beaumont Children's to help improve the lives of pediatric patients. Since 2006, IHOP National Pancake Day has raised more than $30 million to provide life-saving treatment, programs and medical equipment for pediatric patients across the country - including the 200,000 children treated annually at Beaumont Children's.
In the weeks leading up to February 25, participating IHOP restaurants will also sell "miracle balloons" for $1 and $5. The balloons will be available through National Pancake Day, and all proceeds locally will go to Beaumont Children's. Guests who purchase a $5 Miracle Balloon will receive a $5 discount coupon that can be used during their next dining visit.
Stop in at the following IHOP locations on Tuesday, February 25 to benefit Beaumont Children's:
Bloomfield Hills
Brighton
Canton
Dearborn Heights
Detroit
Livonia
Monroe
Novi
Roseville
Royal Oak
Sterling Heights
Troy
Woodhaven
Ypsilanti