Wednesday, December 27, 2017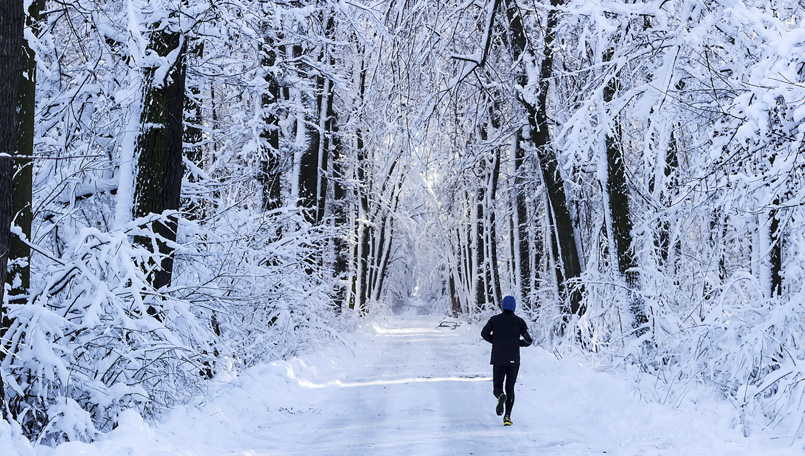 Old man winter has recently kicked it into overdrive. Forecasters are calling for continued cold, frigid temperature readings through the start of the new year. As temperatures plummet, the chance of frostbite, hypothermia and other health dangers, such as chest pain are on the rise. By following some practical cold weather tips, most people can avoid a trip to the hospital emergency department.
James Ziadeh, M.D., chief, Emergency Services at Beaumont Hospital, Royal Oak, says people should be prepared before heading outside and exposing themselves to these potential health risks.
"When we get extremely cold weather, as we've experienced the past 24 hours, we usually see some frostbite and hypothermia patients who have been out in the cold temperatures too long," said Dr. Ziadeh.
While young children and older adults are most susceptible to frostbite and hypothermia, Dr. Ziadeh stresses that everyone is at risk. Frostbite advertises itself by tingling, followed by numbness and occurs when skin tissues, fluids and blood vessels are damaged or frozen from exposure to cold temperatures. These signs indicate that it's time to go inside and warm up before it's too late.
According to the American College of Emergency Physicians, signs of frostbite can include a change in feeling of the skin in the affected area, as well as a change in color from pink to pale or white.
Hypothermia is another life-threatening condition that occurs when a person's body temperature drops. A temperature below 95 or 96 degrees can affect the entire body. The common signs and symptoms include: constant shivering, confusion, sleepiness, muscle stiffness, slurred speech, memory loss, pale skin and irrational behavior. It is often a companion who notices these changes and should be alert to their importance.
Shivering is usually the first sign the body is trying to warm itself. Dr. Ziadeh urges those who experience shivering to immediately go inside and warm-up.
The chilling temperatures can also be dangerous for people with heart disease. Breathing cold air stimulates reflexes in the body that can provoke angina. Chest discomfort can be an early symptom of a heart attack. Those with heart disease should use protective clothing - a mask or scarf, when performing activities in temperatures less than 40 degrees.
The Emergency Center at Beaumont, Royal Oak is home to the only Level 1 trauma center in Oakland and Macomb counties. It is staffed by full-time, board-certified emergency physicians, including specialists in pediatric emergencies.