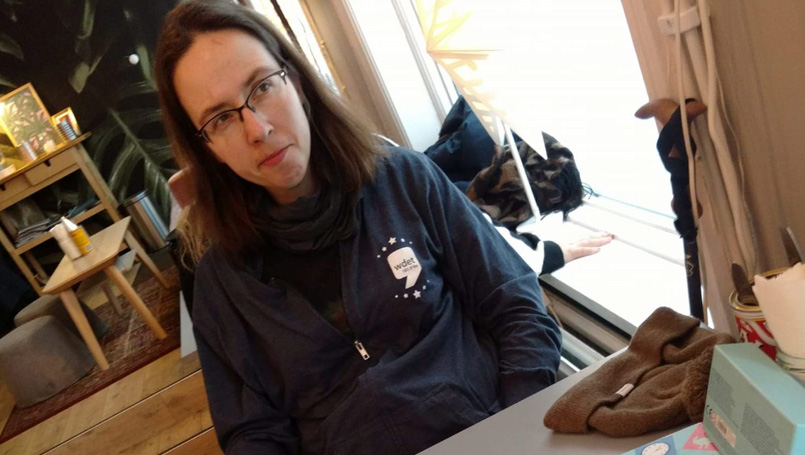 by Halena Fisher, diagnosed with MS in 2004
Some days are better than others.
Honestly, some years are better than others.
Last year, I spent 5 days in the hospital and had to use a walker for a while. The last couple of months have been awesome. I started taking medication to aid with walking and balance in February. My body has responded extremely well to it, like night and day. I feel much better. I've been able to walk my dog with no help - no cane, no anything.
I don't even feel old right now - 39 rather than 59 years old.
My family and friends have always been great about my MS. To the general public though, just because I look fine, doesn't mean I'm feeling fine. I don't hold any malice about it. People generally don't have a clue what MS is. And that's not their fault, it's not in their purview.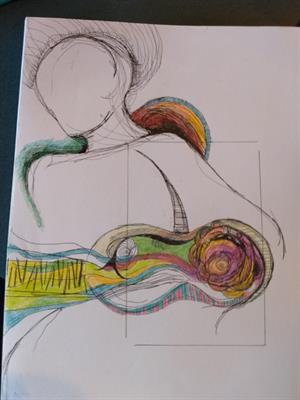 I go to work at a job I enjoy. I get to do graphic design, which is what I went to school for. I'm also an artist. I like to draw with ink and colored pencils and my current favorite medium is cross-hatching with pen and ink. I've been an artist as long as I can remember. MS definitely has not gotten in the way of that.
At home, I relax on the couch with my dog and cat until my husband, Chris, comes home. He'll inevitably want to go get coffee at our local coffee shop. Even without the coffee, Chris has enough energy for an entire town. He bikes 40 miles a day - 20 miles to and from work.
He's always been great at pushing me to go further, although there are still times when I need to remind him that I need to slow down. Sometimes exercise doesn't fix everything.
Chris and I have a pretty good life balance together. I can slow down when I need to, but Chris doesn't let me take my mobility for granted either. It's okay to push a little, I think.
More people have MS than others may realize. Those affected don't often talk about it or even bring up when we're not feeling well. Some of us don't want to appear abnormal or powerless.
We'd just like you to know that we're just as capable as you.