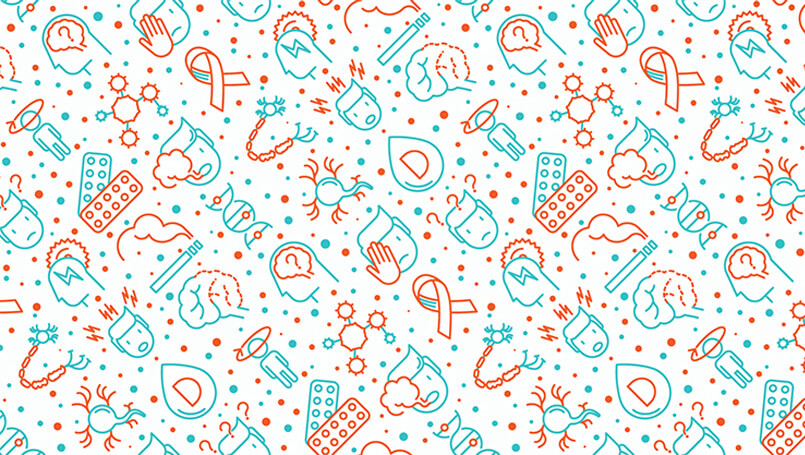 Multiple sclerosis symptoms can be both visible, like changes in speech or difficulty with coordination, and invisible, such as fatigue or a dysfunctional bladder.
Many of the typical MS symptoms are also seen in other disorders ranging from Lyme disease and stroke to neuromyelitis optica, a disorder of the optic nerves and spinal cord. It's one of several reasons that it's challenging to diagnose the disease.
"We call multiple sclerosis the great mimicker," said Dr. Suleiman Kojan, director of the Neuro-Immunology Program at Beaumont Hospital, Royal Oak, who specializes in MS diagnosis and care.
The other reason it's hard to diagnose MS: There's no single test that can definitively identify it. The medical criteria for how to diagnose MS has been revised several times over the years.
As such, specialists must weigh evidence from several tests and other sources. They include:
a detailed medical history
a full neurological examination
MRI scans of the brain, spine or both to look for MS plaques
a spinal tap to look for signs of inflammation and certain immune proteins that are often present in people with MS
blood tests to rule out other disorders
Recent studies found nearly 15 percent of MS patients were misdiagnosed.

"The message we try to get to our patients is, 'Don't just take that MRI report and build all the anxiety and all the different things related to this diagnosis without seeing a specialist,'" Dr. Kojan said.
When to seek a doctor
If a doctor says you have multiple sclerosis, consider seeing a MS specialist, or neurologist, for a second opinion.
People should consider the diagnosis of MS if they have one or more of these symptoms:
vision loss in one or both eyes
acute paralysis in the legs or along one side of the body
acute numbness and tingling in a limb
imbalance
double vision
Confirming the diagnosis is an important step for a disease that depends on a strong long-term relationship between a patient, family members and a medical team to monitor and manage the disease.