Thursday, February 06, 2020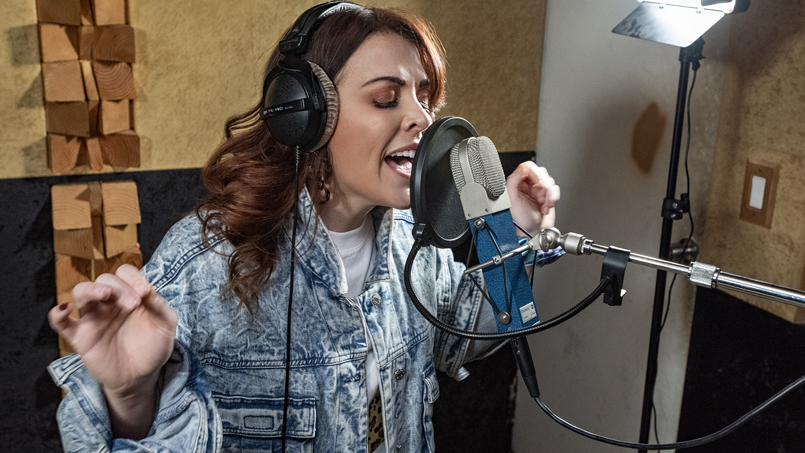 Beaumont cancer team adapts treatment plan to her busy schedule
Looking back at 2019, Raye Williams of Clawson, will tell you the first eight months were the best, but the last four months – the worst. A singer-songwriter, she experienced incredible high notes, but also devastating lows with a diagnosis of cervical cancer.
Passion for music
Raye knows how tough it is to make it in the music industry. She's been chasing her musical dreams more than half of her life. And at just 17, after graduating from Belleville High School, she moved to Nashville to pursue her passion on a bigger stage.
For the Michigan native, the road to becoming a country music artist has had its fair share of potholes in Nashville, but Raye learned a lot. Through it all, she persisted, and in doing so, honed more of a blues, R&B sound. After 10 years, she returned to Southeast Michigan when she heard about a possible Motown project.
Named recipient of TIDAL Unplugged endowment
Raye worked to support her music – including driving for Lyft, and waiting tables. Upon returning to Michigan, good things started to happen – she met her husband, welcomed new nieces and nephews into the world, and started working on new music. Then, this past September, she was named one of five Detroit artists to share in a $1 million endowment program called TIDAL Unplugged. Raye's work was chosen among thousands of submissions in the Detroit area. TIDAL is a global music streaming service owned by recording artists, including founder Jay-Z.
Each of the chosen Unplugged artists not only receive monetary support, but also will release three songs exclusively on TIDAL. The program includes studio time, industry mentoring, marketing, video production, equipment and tour expenses.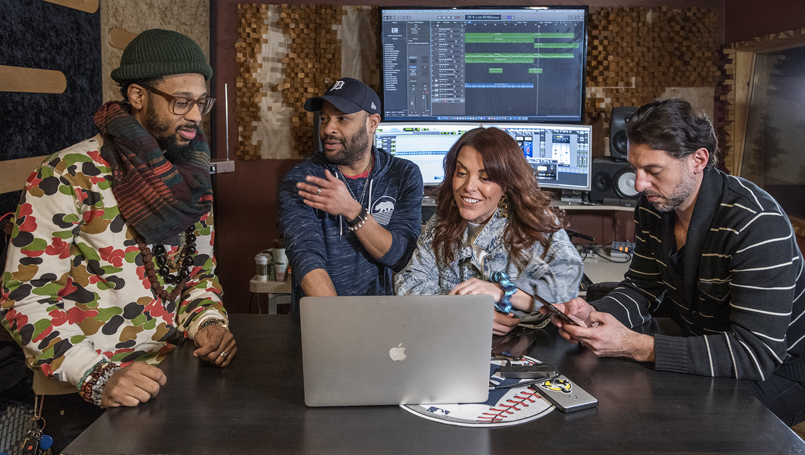 Cancer diagnosis
On the same day TIDAL announced its first class of Unplugged recipients to the public, Raye was diagnosed with cervical cancer.
"Here was the biggest music opportunity of my life and I'm told I have cancer," recalled Raye. "The diagnosis was shocking. And it could not have come at a worse time. It was an insane situation – very surreal."
As an Unplugged artist, there were publicity tours to New York. She needed to get to Nashville to record. She didn't have time for cancer.
In July, Raye had a pap test that came back abnormal. She had been noticing her periods were heavier and more painful. For years, she had no primary care physician and did not have regular exams.
"Like most struggling artists, I didn't have health insurance," she explained. "So, I didn't have a doctor."
Now married, Raye says she has health insurance and is conscientious of her health and annual wellness exams.
Surgery
Beaumont's gynecologic oncologist, Dr. Jayson Field, talked to Raye about her treatment options. He explained surgery might be followed up by radiation treatments. On Nov. 6, Raye had a radical hysterectomy at Beaumont Hospital, Royal Oak. It involved removal of her uterus and cervix, along with the cancerous tumor. Dr. Field preserved Raye's ovaries and moved them in the event she might need radiation treatments.
Two weeks after surgery, the pathology report indicated the tumor was deeper than expected. Dr. Field recommended radiation treatments. Raye was referred to Dr. Peter Chen, a radiation oncologist at Beaumont, Royal Oak.
"After surgery, I was overwhelmed," she said. "The process was such a shock to me. I had so much on my plate. I decided early on to keep my cancer diagnosis very private."
Rough recovery
Raye was surprised by the toll the surgery took on her body. And radiation therapy pushed back her finish line for cancer treatments. Both Drs. Field and Chen were understanding.
"The entire Beaumont cancer team has been incredibly supportive, and with my busy Unplugged schedule they were able to work with me," said Raye. "Dr. Chen is a big music lover, too."
Raye began her five weeks of radiation therapy, five days a week, on Dec. 9 and finished Jan. 14. Dr. Chen said her treatments went uneventfully with some mild side effects.
Said Dr. Chen, "Despite her cancer diagnosis and radiation therapy, Raye was engaging and upbeat. While her cancer was caught early, we agreed it was best to radiate the site to reduce the likelihood of recurrence."
Sharing
"I now want to share my story to encourage other women to get periodic pap tests," said Raye. "And, please consider the HPV vaccine. It can be lifesaving."
Dr. Field says all women should start getting pap tests at age 21. HPV is the main cause of cervical cancer, but if women get regular pap tests and the HPV vaccination, their chance of developing this form of cancer is greatly reduced. Cervical cancer is one of the most preventable forms of cancer.
Bright future
Dr. Chen said Raye's prognosis is excellent.
"She is very personable and has always kept a positive outlook, looking with anticipation to a recording session, or video shoot," said Dr. Chen.
"I'm incredibly thankful I had so much to look forward to with my TIDAL Unplugged schedule. It gave me something to work towards on my low days," Raye added.
She's excited about the debut of TIDAL's Unplugged docu-series which was released Feb. 4 and her first single being released Feb. 18. She'll also be performing at the Winter Blast in Detroit, Feb. 8.
"I'm grateful to be back in Michigan and for this unbelievable career opportunity through TIDAL," Raye said. "There are no words to describe how thankful I am for my husband, family, friends and members of the Beaumont cancer team who helped me through my cancer diagnosis, treatments and recovery."