Friday, November 04, 2022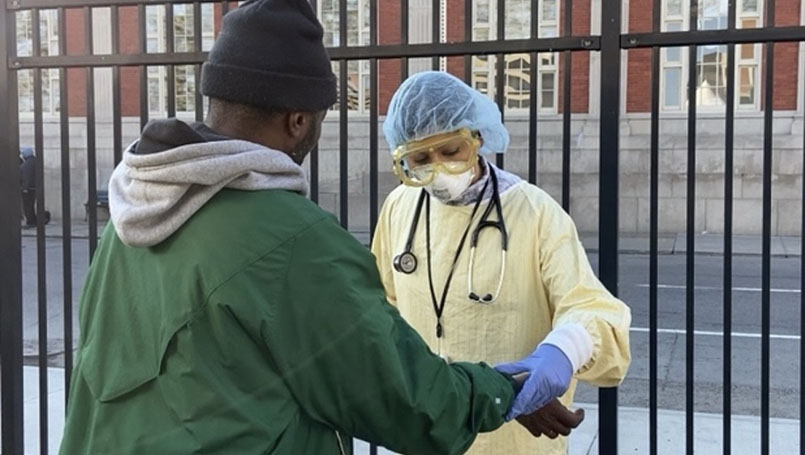 Asha Shajahan, M.D., was 29 years old when her mother, then a cardiac intensive care unit nurse at Veteran's Administration Hospital in Detroit, was diagnosed with posterior cortical atrophy, a rare form of early onset dementia that includes vision impairment.
Prior to diagnosis, her mother suddenly become unable to drive, and Dr. Shajahan began taking her into the VA each morning before her own work shift began.
"She was getting lost just walking in the neighborhood and became prone to tearful outbursts – she was frustrated and scared," said Dr. Shajahan, medical director of Community Health for Corewell Health Beaumont Grosse Pointe Hospital, the new name for Beaumont Hospital, Grosse Pointe. "She was misdiagnosed with vision problems and depression before finally learning the painful truth at just 58 years old. It was devastating for her and for our whole family. I was crushed. I thought, 'What's the point of being a doctor if I can't treat my own mother?'"
Currently, more than 55 million people are living with dementia worldwide, with more than 10 million new cases diagnosed each year, according to the World Health Organization.
Instead of allowing her difficult reality to hold her down, Dr. Shajahan channels the pain of her loss into doing all the things her mother loved, but can no longer do: travel, write and volunteer.
"My mom used to organize blood and bone marrow drives, deliver babies in rural villages as a midwife, organize fundraisers and collect coats, hats and other clothing for people in need," Dr. Shajahan said. "She always said when she retired, she wanted to volunteer full-time for those in poverty; she is a big influence for my work with underserved populations."
Dr. Shajahan spends every other Friday morning volunteering at the Pope Francis Center in Detroit, where she is known as "Dr. Asha." Pope Francis Center provides individuals experiencing homelessness with meals, laundry, showers and other vital services such as access to health care professionals.
"Watching how Dr. Asha connects with people who have been marginalized by society is remarkable. She makes sure every one of our guests know they matter," said Fr. Tim McCabe, S.J., executive director, Pope Francis Center. "By carrying on her mother's dedication to serving those in desperate need, Dr. Asha is an inspiration to all who meet her."
Dr. Shajahan encourages others who want to make a difference to take action now.
"I didn't want to wait until retirement to do the things I love," she said. "'Live now.' That's my message. You never know what will happen later."
With the lack of effective cures for memory loss disease, Dr. Shajahan chooses to focus on "caring instead of curing."
According to her mom, Kunjunjamma Shajahan, 74, of Northville, "My family are my eyes and my memory. As long as they are with me, I am not blind or forgetful."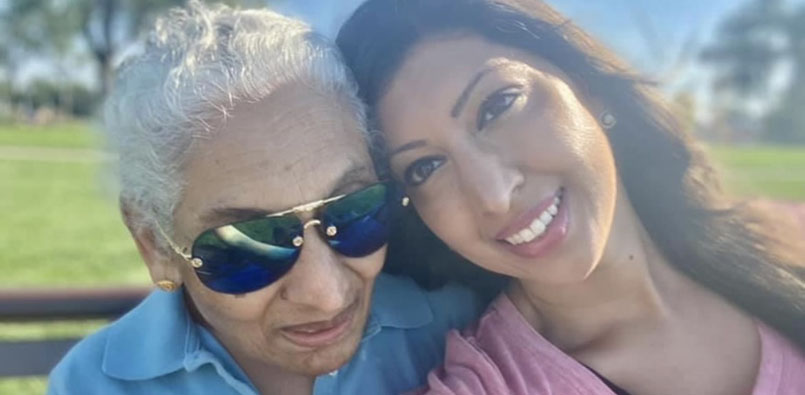 Dr. Shajahan added, "If you let it, the disease will consume you and your family. People often avoid people with dementia and this can be very lonely, including for the caregiver. It isn't easy, but the focus should be on what a person can do, not what they can't do: being active, staying social and looking for humor and meaning in everyday life."
Corewell Health East's Speech and Language Pathology program provides resources for individuals experiencing Alzheimer's disease or other dementing diseases, offering strategies for improving family communication and confidence in supporting loved ones. For more information, please contact the Speech and Language Pathology program at (248) 655-5880.