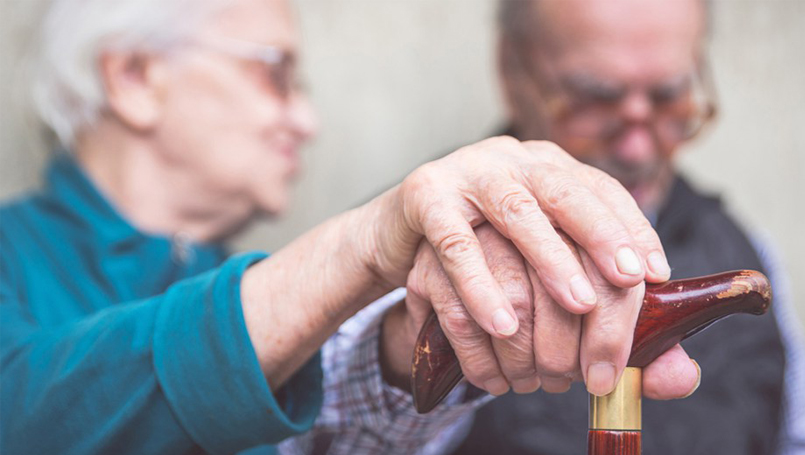 Many diseases affect the patient and their family, but few take as emotional a toll as Alzheimer's disease. It's estimated that by 2050 nearly 16 million people will suffer from Alzheimer's, putting an emotional and economic toll on patients and caregivers.
There is currently no cure for Alzheimer's and no way to reverse its effects, but with early diagnosis and proper treatment and medication, it is possible to slow the damage done by the disease.
If you're caring for an aging family member, it's important to learn the early warning signs of Alzheimer's and seek the right treatment.
Symptoms of Alzheimer's can be subtle, but over time they get worse. Common warning signs of Alzheimer's include:
frequently forgetting newly learned information
difficulty concentrating and resolving problems
difficulty doing things they've always known, like operating electronics or navigating directions
obvious confusion about dates, time of day or even year
problems recognizing colors
problems reading
difficulty with speech or communication
becoming suddenly careless with finances or personal hygiene
emotional outbursts or inappropriate reactions in certain situations
A doctor can perform tests to determine mental status and check for warning signs and symptoms. A physical exam, coupled with a neurological exam, MRI scan of the brain or PET scan can also help determine if Alzheimer's is present and how advanced the disease might be.
---
Support for Patients and Caregivers
A 2012 study found that nearly half of all unpaid caregivers for Alzheimer's patients are under the age of 50 and as many as 68% are children, children-in-law or grandchildren. That means the majority of unpaid caregivers are not yet retired, often have full-time jobs and many have families of their own, putting enormous stress on themselves when taking care of a loved one.
Patient care isn't particularly complicated, but caregivers looking after someone with Alzheimer's undergo a variety of life changes as the people they love slowly deteriorate. There's sometimes a stigma attached to a person battling Alzheimer's that caregivers sometimes give in to, opting to protect their loved one from strangers or handle everything on their own.
Caregivers should know that a number of support options are available to help with everything from understanding how to care for their loved one to helping with everyday tasks like shopping for groceries, preparing meals and picking up prescriptions.
Caregivers should also understand that they need to take care of themselves as well and understand their own physical and emotional limits. Know what help is available, what these resources can do and when to ask for assistance.
---
Treatment for Alzheimer's
Several drugs can help slow and manage symptoms of Alzheimer's, but at this time there's no cure, nor any medication to reverse damage already incurred.
There are some commonly prescribed medications, which both affect chemicals in the brain related to memory and learning and additional medications can be prescribed to deal with depression and sleeplessness, paired with a regimen of good nutrition, exercise and a well-structured environment.
Treatment programs focus on daily activities that reinforce structure and meaning to keep the patient happy and satisfied, but also take into account that some functions will deteriorate over time, causing each program to constantly modify.