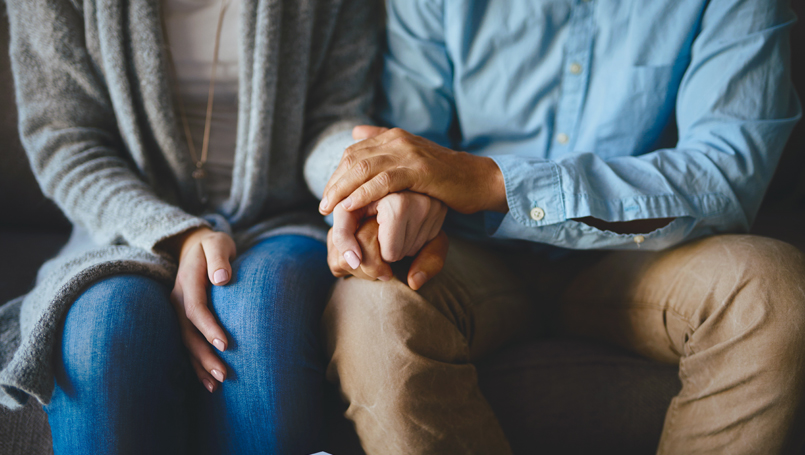 Around 25 percent of pregnant women experience at least one miscarriage during their lifetime. Most go on to successfully carry a pregnancy to term and have children.
It's when you've experienced recurrent pregnancy loss, defined as having two or more miscarriages, that there could be reason for concern.
Recurrent pregnancy loss affects 1 to 5 percent of all women, says Zeynep Alpay-Savasan, M.D., a maternal fetal medicine specialist and OB-GYN at Beaumont. About half the time, the cause is a genetic problems in the fetus. Among the other half of miscarriages, the causes are roughly equally split between a problem that can be diagnosed and those that cannot be explained.
Risk factors include:
the age of the woman who's trying to conceive
systemic diseases or autoimmune/connective-tissue diseases such as lupus
immunologic problems
thrombophilia (blood-clotting disease)
hormonal dysfunction
uterine anomalies
sperm anomalies
Dr. Alpay-Savasan is overseeing Beaumont's new Recurrent Pregnancy Loss Clinic, which opened at the beginning of 2018 in Beverly Hills. She says the clinic is following a novel, multidisciplinary approach in the field of recurrent pregnancy loss, which aims to provide coordinated care, launch research protocols and soothe couples' frayed nerves.
"If they have an issue, if they have questions, we have this direct line," Dr. Alpay-Savasan says.
Currently, the path to finding answers for the problem has been fractured and unclear, she says. Women who have experienced recurrent pregnancy loss often see a number of different specialists - OB-GYNs, hematologists, maternal fetal medicine or reproductive endocrinology and infertility doctors - who don't necessarily communicate or coordinate with one other. As a result, Dr. Alpay-Savasan says, patients often lack focused treatment which can be frustrating and stressful.
"I think the most frustrating part of this problem is not knowing why they're having this miscarriage. It's usually the most stressful component," Dr. Alpay-Savasan says. "It's also hard on the physicians as well because they have nothing to offer, nothing to tell these couples."
The new clinic, she says, is one of just a handful of its kind in the U.S., and the only in Michigan. The care model focuses on investigating why couples are struggling with recurring pregnancy loss, closely monitoring pregnancies shortly after conception, creating coordinated workup programs and establishing research regimens.
"If we establish a research protocol, now we can study those couples with minimal risk. Hopefully in the future we can get some answers," Dr. Alpay-Savasan says.
The clinic staff reflects a variety of disciplines:
a nurse dedicated to patients who can coordinate appointments, follow-up visits and discuss lab results
reproductive genetic counselors
perinatal social workers
registered dieticians
certified sonographers who perform ultrasounds
There are also plans is add a psychotherapist to the staff to help couples deal with the emotional stress of trying to get pregnant and coping with pregnancy loss.
Unfortunately, treatment protocols aren't very well known, Dr. Alpay-Savasan says, but can include things like surgical treatments for uterine issues, hormone treatments or assisted reproduction techniques when the man's sperm is identified as the culprit. But bottom line, she says, is that couples should seek help early when recurrent pregnancy loss is identified, since the chances of being able to conceive drop as the number of miscarriages rises.
Just helping to calm couples' anxiety about their problems carrying a pregnancy to term helps boost the odds of a successful pregnancy, Dr. Alpay-Savasan says. "That's a missed part in many of the other practices."