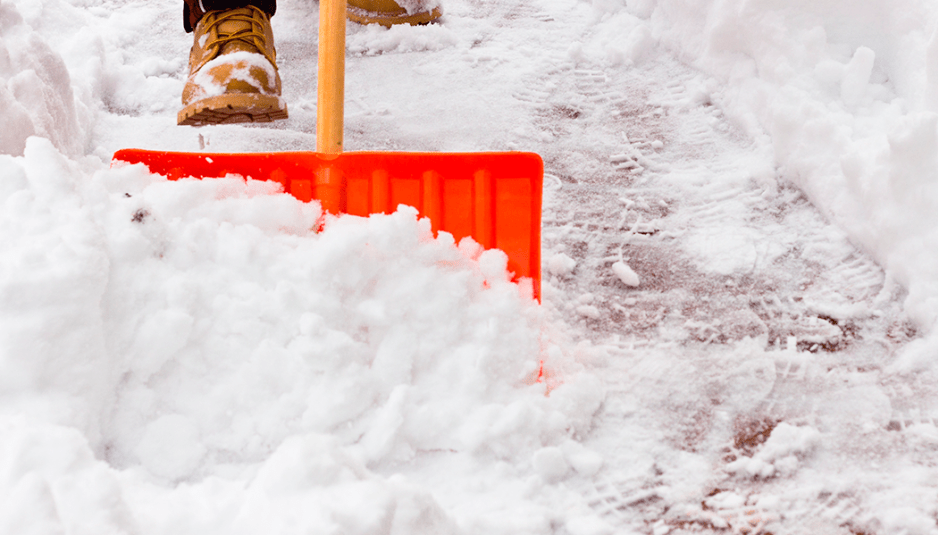 A big snowfall might make your children excited for a day of building snowmen, but all you can think about is shoveling snow.
And shoveling snow is often more labor-intensive that you might expect. One shovel full of heavy / moderate wet snow equals almost 15 pounds. So, if you're shoveling 12 times a minute you're shoveling almost 2,000 pounds worth of snow.
"It's important that older people don't go out and shovel and clear heavy, wet snow," Barry Franklin, Ph.D., director, Cardiac Rehabilitation at Beaumont Hospital, Royal Oak said. "Every year, after major snowfalls, you hear of people who go out and die suddenly."
Shoveling can be very strenuous on your body - whether you're in good health or not.
"Snow shoveling increases heart rate and blood pressure, while exposure to the cold air decreases the flow of oxygenated blood to the heart," added Dr. Franklin.
If you're middle aged or older with a history of heart problems it is recommended not to shovel snow at all. Consider finding a young entrepreneur in the neighborhood or contracting a commercial snow shoveling service.
Remember to take frequent breaks. And don't forget to hydrate with plenty of water - you can sweat out a lot of fluid very easily in the cold weather while you're bundled in multiple layers.
Whether it's a small sidewalk or a large driveway, following these steps will go a long way in preventing a snow shoveling injury:
Wintery cold air causes the constriction and temporary narrowing of the arteries. Take extra precaution when the wind is blowing hard, which causes extra constriction.
Use shovels that push the snow more than shovels that require more lifting, these are far less stressful on your heart.
When shoveling start gradually, pace yourself, make sure your face is covered and wear layered clothing.
Use both your arms and your legs when shoveling.
Shovel in intervals, not all at once. If we're expecting eight inches of snow, shovel when two inches have fallen and continue later when more has fallen, to decrease the stress on your heart.
Help yourself by staying fit throughout the year. Most problems arise from people who never exercise and overexert themselves by shoveling.
Most heart attacks happen between 6 a.m. to 10 a.m., if possible, avoid shoveling during these times.
---
NEXT STEPS AND HELPFUL RESOURCES