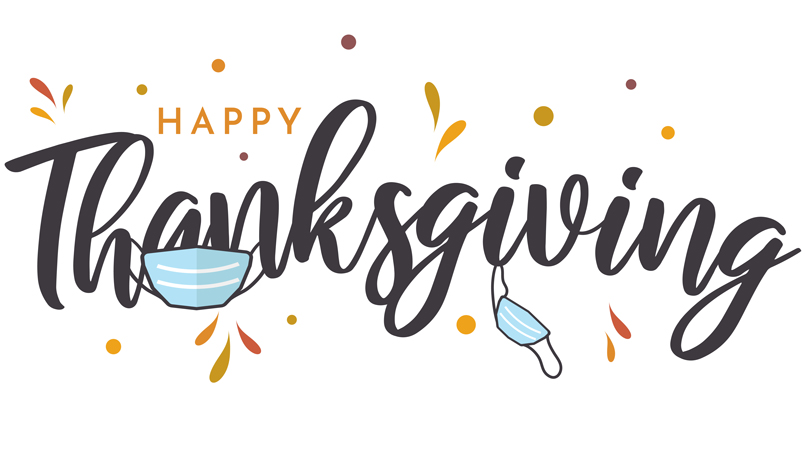 A hallmark of Thanksgiving traditions is gathering with family and friends to celebrate. In a year of unique circumstances and sacrifices due to the COVID-19 pandemic, traveling and family get-togethers are discouraged as both increase the chance of getting or spreading the virus.
We asked five of Beaumont's infectious disease doctors how they'll be adjusting their Thanksgiving traditions this year.
"Normally we have a large extended family gathering, but this year we're keeping the number of attendees to less than 4 - 5 people. If the weather cooperates, we'll plan to spend at least some of the time together outdoors." - Dr. Nick Gilpin, Beaumont's director of Infection Prevention and Epidemiology
"This year it's just going to be my immediate family in order to keep up the separation to prevent potential exposure to COVID. If you can't get together safely, I recommend a video conferencing service to get together virtually." - Dr. Matthew Sims, Beaumont director of Infectious Diseases Research
"We're limiting our Thanksgiving to immediate family only. With cases on the rise in our area, it doesn't make sense to have a large gathering. My extended family is scattered across the country, so we'll likely do a big Zoom call in lieu of getting together. Not as much fun as seeing each other in person, but better than not seeing them at all." - Dr. Paul Chittick, Beaumont infectious diseases physician
"We have not seen our kids in well over a year and we won't be having them here. It sucks, but it's the current reality. We're in the middle of a surge and we can't guarantee safety and would hate to lose a loved one because we wanted to eat turkey and pumpkin pie." - Dr. Joel Fishbain, Beaumont infectious diseases physician
"We'll be celebrating with immediate family. I've advised my mother, stepfather and in-laws to reduce their risk as best as they can. We usually have a large gathering, often at our house, and I fully expect we will host next year!" - Dr. Christopher Carpenter, Beaumont infectious diseases physician and chair of the Department of Medicine, Beaumont, Royal Oak
Regardless of how you choose to celebrate this year, please keep your family, friends, community and health care workers in mind and make choices that help keep everyone safe.
---
NEXT STEPS AND HELPFUL RESOURCES