Wednesday, September 23, 2020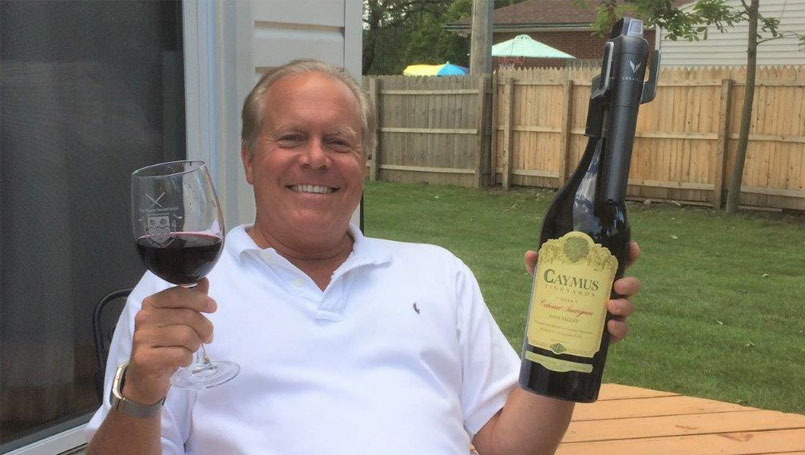 Gary Corbin, 63, dropped a heavy hurricane window shutter, which gashed his leg before it hit the ground. After wintering in Florida, this resident of Grosse Pointe Farms had been helping his significant other close down her Palm Beach Gardens home before they returned to Michigan in mid-June. He treated the wound and kept it covered on the drive north.
During a routine checkup appointment, his physician recommended Corbin have a COVID-19 test done since he had just returned from Florida, a pandemic hotspot, with stops in Georgia, Nashville and Cincinnati. He visited a nearby Beaumont Urgent Care facility where he was given a COVID-19 test. While there, Physician Assistant Heather Sutton noted Corbin's leg injury and diagnosed a growing infection in his leg. A culture was taken and sent for lab testing, and he was prescribed Keflex, an antibiotic, to fight the infection, pending lab results.
Two days later, Corbin received a call from the urgent care. The lab results caused a switch to Bactrim, a different antibiotic that worked better to clear the infection in his wounded leg.
After a few days, he started having symptoms of illness, including aching joints and muscles; a slightly elevated body temperature; and swelling in his legs, ankles and feet. He went to another Beaumont Urgent Care closer to his home where a second COVID-19 test was administered. He was sent home to self-quarantine until test results could be determined. The following day he was told the test came back negative and was instructed to treat his symptoms as one would for the common cold or flu, which he did.
Over the course of the next 48-72 hours, Corbin's temperature elevated to more than 103 degrees. He was very ill but managed to drive back to the urgent care near his home. Corbin couldn't keep up with his body's need for fluids and requested IV fluids – a hospital-based treatment. He left with a referral to go to the Emergency Center at Beaumont Hospital, Grosse Pointe.
Every ounce of his being wanted to go home. But at the intersection where he would turn left to go home or turn right toward the hospital, he hesitated. Then, something made Corbin turn right – a move that may have saved his life. He felt as though a higher power – his guardian angel perhaps – steered his car toward the hospital.
"The ER team jumped into action. They administered another COVID-19 test based on my symptoms since we all know these tests aren't 100% reliable. I suspected the prior two COVID-19 tests were false negatives and was convinced I had the virus," Corbin related.
His ER physician, emergency medicine specialist Dr. Mark Sadzikowski, wasn't satisfied with the results of the tests, scans and other lab work performed at the ER. Keeping an open mind, he suspected another cause for Corbin's illness and started digging.
The answers are always bedside
Dr. Sadzikowski recounted, "I pulled up a chair to Mr. Corbin's bed to have a focused conservation. He told me about injuring his leg, taking two different antibiotics and his symptoms. The tests we ran showed elevated blood proteins and an abnormal white blood cell count."
He consulted by phone to discuss the case with several other medical specialists. Dr. Joel Fishbain, an infectious disease physician, lasered in on Corbin's antibiotic use. Further tests confirmed Corbin was experiencing "serum sickness," a rare immune response that's similar to an allergic reaction.
Dr. Fishbain said, "Our treatment plan for Mr. Corbin had risks, yet we were confident he would respond well to the treatment."
Corbin added, "I was very scared, but I trusted their diagnosis, treatment strategy and tactics based on my previous positive experience at Beaumont, Grosse Pointe where I was treated for another health emergency in 2016. They quickly diagnosed my condition and got me all the medical resources and specialists I needed to save my life. I figured this time would be no different."
Dr. Fishbain ordered broad-spectrum antibiotics to ensure Corbin had no infection. When his cultures were negative the next day, he administered prednisone, a corticosteroid.
I was very scared, but I trusted their diagnosis, treatment strategy and tactics based on my previous positive experience at Beaumont, Grosse Pointe where I was treated for another health emergency in 2016.

Gary Corbin
Corbin said, "Dr. Fishbain was spot on! I awoke in my hospital bed the next day and all pain and fever were gone. I felt like I was 20 years old again. I have a strong Catholic faith and felt the presence of the Holy Spirit right there with me next to my bed."
After being discharged the next day, July 3, Corbin, who maintains a toned physique, weighed himself to discover he had gained about 13 pounds during his three-day hospital stay. The hospital food was not the culprit, but rather a side effect of prednisone causing fluid retention leading to weight gain.
Corbin has since worked hard to drop the weight, which didn't take long as he enjoys an active lifestyle filled with golf, tennis, regular yoga practice, taking out his new boat and riding his Indian Chief vintage motorcycle.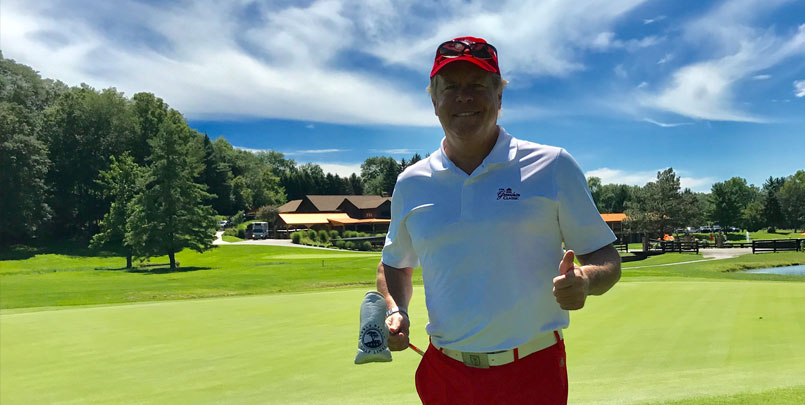 "I greatly appreciate and thank the entire team at Beaumont, Grosse Pointe for giving me excellent care. Their hard work brought me back safely to my children, family and friends. I will be forever grateful and thank them in my daily prayers, asking God to watch over them and keep them safe as they continue to help others."
When asked what he plans to do next, Corbin, an influential corporate executive known for his acumen in growing businesses and leading high-performing teams in technology and finance, replied, "That's a very good question. I'm considering my options, whether to retire, semi-retire or work full-time. I'll pray on this, too. I'm just happy to be around to make this decision."