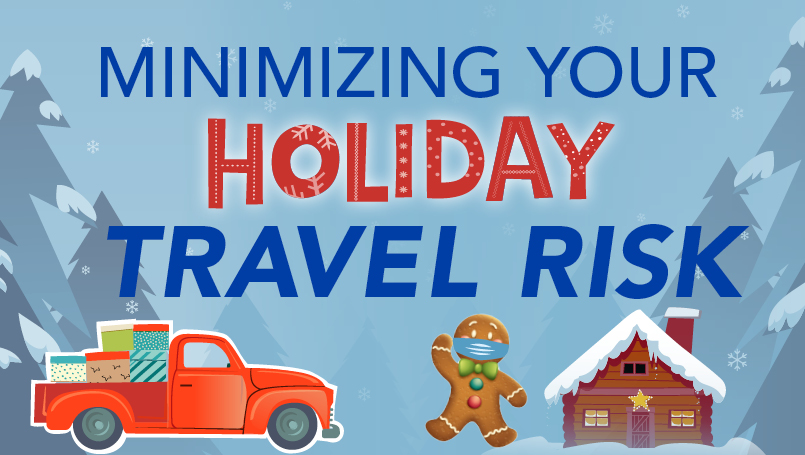 With more than 1 million COVID-19 cases reported in the U.S. over the last week and cases surging throughout Michigan, the CDC and State of Michigan both recommend severely limiting or canceling holiday travel plans.
The safest way to celebrate the holidays this year is to celebrate at home with the people you live with as traveling increases the chance of getting and spreading COVID-19.
If you decide to travel, follow these safety measures to protect yourself and others from COVID-19.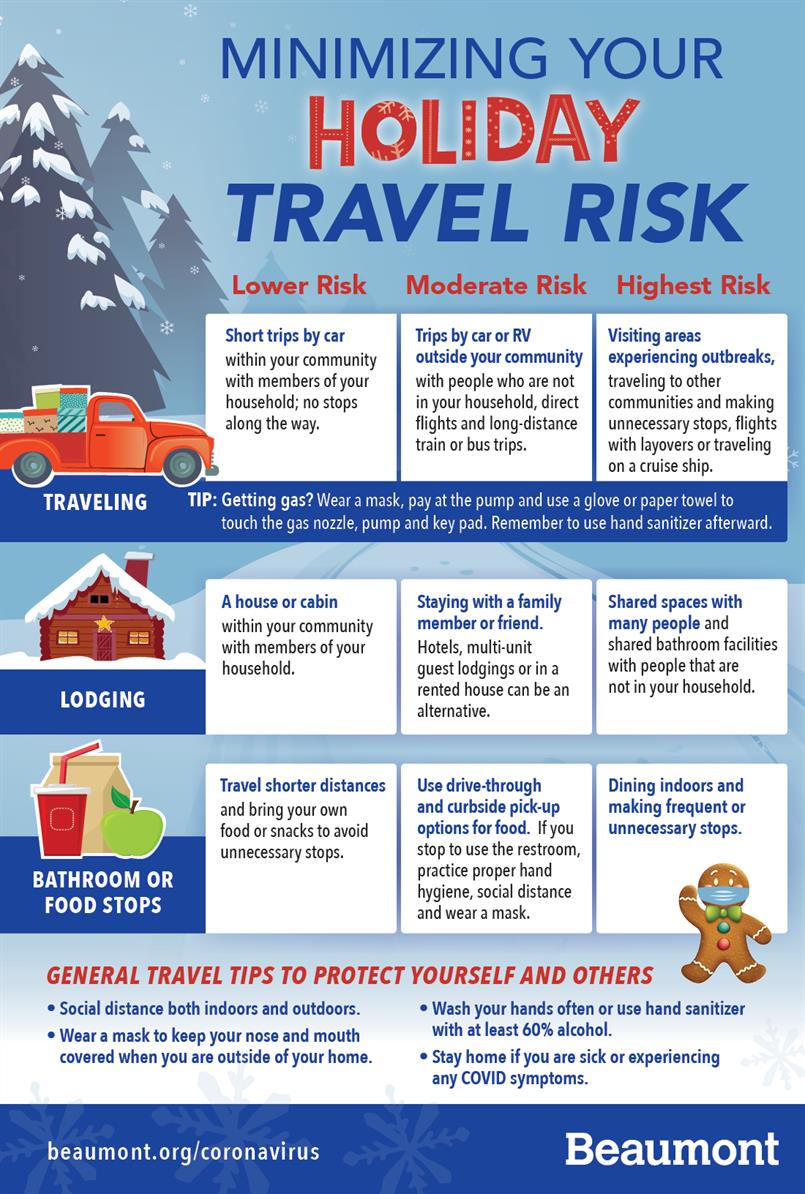 Additionally, the State of Michigan also recommends:
Wear a mask and keep your nose and mouth covered when in public places.
Avoid close contact by staying at least 6 feet apart from anyone who is not from your household.
Wash your hands often with soap and water for at least 20 seconds or use hand sanitizer (with at least 60% alcohol).
Avoid contact with anyone who is sick.
Avoid touching your eyes, nose and mouth.
---
NEXT STEPS AND HELPFUL RESOURCES