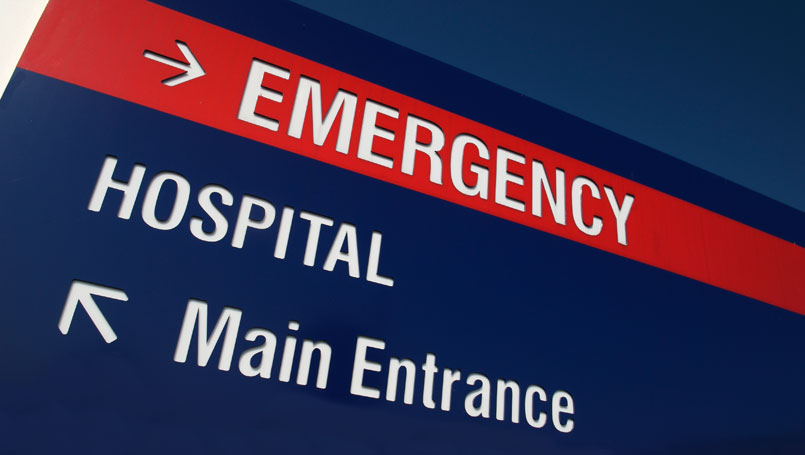 The number of emergency room visits across the country was down 42% in April according to recent data released by the Centers for Disease Control and Prevention. While ER visits are starting to increase as the country slowly reopens, volume is still down significantly from last year. So why are people delaying potentially life-saving care?
"Conditions like heart attack, stroke and surgical emergencies do not get better on their own," said Dr. Jaime Hope, a Beaumont emergency physician. "Delaying seeking care can lead to permanent disability, chronic pain and other health problems, and death."
Here are some of the top reasons people give for avoiding the emergency room and tips to help you overcome any anxiety you might be feeling over visiting the hospital during the COVID-19 pandemic.
Fear of getting COVID-19
"This is a relatively common fear, which has unfortunately led far too many people to cause themselves harm and even permanent damage to their health by delaying care," Dr. Hope explained.
Beaumont has created a safe and secure environment where COVID-19 patients are treated in separate areas and great care is taken to prevent the spread of infection. We are highly trained in how to protect our patients, families and each other when caring for patients.
Additional steps being taken to ensure your safety include screenings for all patients, staff and visitors, required mask usage, designated care areas for COVID and non-COIVD patients, frequent cleaning and sanitizing and visitor restrictions.
"Health care workers have been braving the front lines since the onset of the pandemic and we know how to keep our staff, patients, and visitors safe from COVID and other communicable diseases," Dr. Hope said. "We maintain heightened awareness that the virus is still in the community and we remain fully diligent to stop transmission."
Not wanting to overwhelm the health care system
During the height of the pandemic, there was a real concern that hospitals would run out of equipment, patient rooms, ICU beds, ventilators and supplies. However, hospitalizations have decreased significantly in our area and we have developed protocols to ensure we have the resources to treat all patients who need emergency care.
"From a cut that needs stitches to life-threatening traumas, all emergencies matter to us," said Dr. Hope. "Sometimes something that seems small at first can require additional attention. By seeking care quickly, you may be able to avoid serious or permanent damage to your health."
Fear of being judged
It's no secret that people aren't always honest with their doctors about their lifestyle and habits. In fact, a recent study showed 23% of people admitted to lying to their doctor about things like smoking habits, exercise, drinking and sexual partners for fear of being judged or embarrassed.
"In the ER, we see people from all walks of life," said Dr. Hope. "It is not our job to judge you – if we ask a question, it's not to criticize, it is to assess if there are any barriers to you accessing and navigating the health care system and to provide the safest and most effective treatment specific to your body and your needs."
Hoping the problem will get better or go away
"Symptoms occur when our body is trying to tell us that something isn't right," explained Dr. Hope. "It's important to know what symptoms can signal the possibility of a serious medical condition and a life-and-health-threatening emergency."
Chest pain can be one of the ways our body is telling us we are having (or are about to have) a heart attack. Stomach pain can indicate appendicitis or another surgical emergency. Numbness, weakness, facial drooping, and speech difficulties can be some of the ways our body is telling us we are having a stroke.
Hoping it will go away or "waiting it out" can lead to permanent disability, chronic pain and other health problems, including death.
While it may be safe to have someone drive you to the nearest emergency department for certain issues, for life or limb-threatening conditions, it's important to call 911. Ambulances can safely transport you, and the emergency responders can administer life-saving treatments on the scene if needed.
---
NEXT STEPS AND HELPFUL RESOURCES