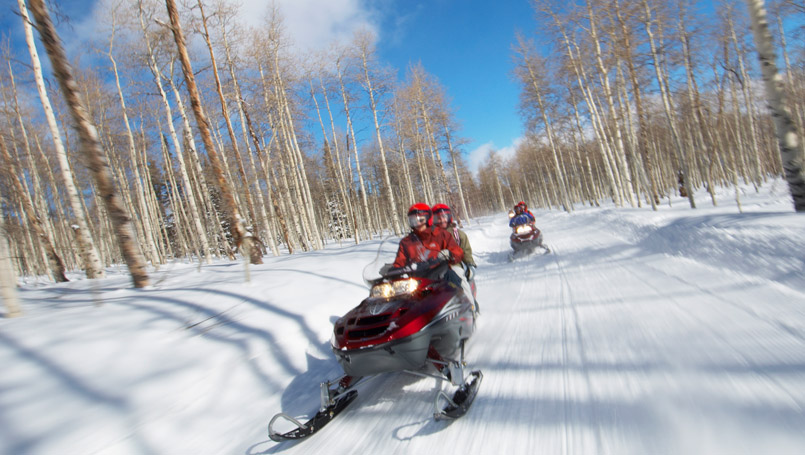 "Snowmobiling is the most dangerous outdoor winter sport for a number of reasons," says James Ziadeh, M.D., chief of Emergency Medicine at recently renovated Emergency Center at Beaumont Hospital, Royal Oak. "Factors including ice, snow and road conditions, high speeds and alcohol often play a role in very serious injuries or fatalities."
According to the International Snowmobile Manufacturers Association, there are more than 1.2 million registered snowmobiles in the U.S. - including nearly 189,000 in Michigan - and another 600,000 in Canada. High speeds and inebriation are often cited as factors in injuries and deaths.
"It's critical for people to have appropriate training in operating these machines and be cognizant of all the factors which could lead to a serious accident," Ziadeh said. "Safety first!"
Tips for riding safely
The DNR is partnering with the Michigan Snowmobile Association and other groups on a safety campaign called "Ride Right." The campaign urges snowmobilers to:
ride on the right side of the trail, just like when operating a motor vehicle
operate at safe speeds
ride sober
anticipate and yield to trail grooming equipment and crews
keep machine in good mechanical condition
keep head and taillights on and clear of ice and snow at all times
avoid crossing frozen bodies of water; or, if you do cross them, spread out and avoid crossing in a single-file line
watch for fences, low-strung wires and branches and watch for depressions in the snow
when approaching an intersection, come to a complete stop, raise yourself up off the seat and look both ways for traffic
Safety certification
In Michigan, all snowmobilers between the ages of 12 and 16 are required to take a state-approved snowmobile safety course and get a safety certificate. The Snowmobile Safety and Certification Committee is responsible for setting safety regulations.