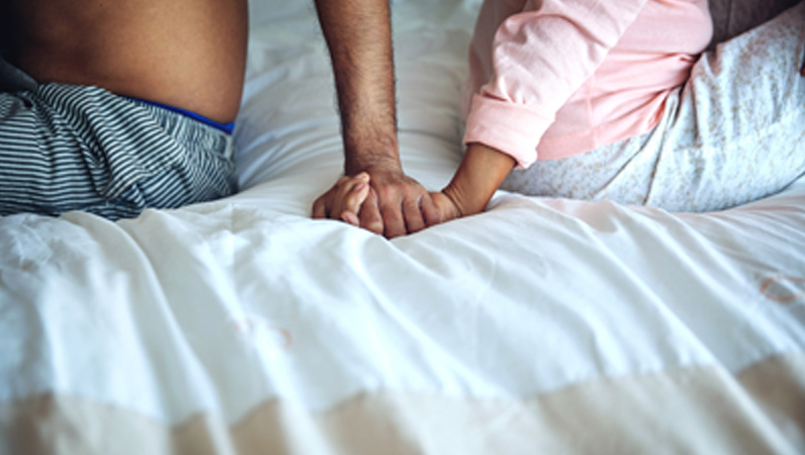 Up to 61 percent of all women experience pain during sexual intercourse, according to Renee Horowitz, M.D., an obstetrician gynecologist with the Beaumont Women's Urology and Pelvic Health Center.
Sexual pain accounts for 26 percent of all sexual issues, and of these, one-third of cases are chronic and persistent.
The vast majority are also curable, she stressed.
Although it is common, pain during intercourse, Dr. Horowitz said is never normal.
"Having pain during intercourse negatively affects other areas of sexual health, including desire, arousal and orgasm," Dr. Horowitz said. "Most of the time, unless their health care provider brings it up, patients are too embarrassed to broach the subject."
But at the Women's Urology and Pelvic Health Center, health care providers gently but readily ask the tough questions, evaluate and treat pelvic conditions of every type, including, but not limited to pain during intercourse.
"Patients experience a sense of relief almost as soon as they walk through the door -- many after having visited several health care providers before us," said Beaumont urologist Ken Peters, M.D., medical director of the center. "Not only do we understand, we've been able to help women from more than 30 states and five countries."
The origins of pain with sexual activity are multiple and varied. Dr. Horowitz explained.
"They include problems with local organs, including the bladder, rectum, uterus and ovaries, causing endometriosis, ovarian cysts, fibroids and interstitial cystitis," Dr. Horowitz said. "The pelvic floor itself can become tense, causing pain.
"Vulvar skin conditions such as lichen sclerosis or lichen planus may occur, she added. "Vaginal infections, particularly when chronic, can also cause great pain. Hormonal changes during menopause can cause tissue to thin, dry and bleed.
"Even certain exercise, such as bike riding, Pilates and yoga, can cause damage to the nerves of the pelvic region, creating pain."
Determining the root cause is the first step.
The process begins with collecting a full medical history, including childbirth, surgery, medication, relationships and psychological health. A specialized physical exam follows and sometimes bloodwork is ordered.
"Here's where our multidisciplinary team approach comes in," Dr. Peters said. "A patient might need the expertise of a urologist, a gynecologist, a colorectal physician, a physical therapist, an integrative medicine specialist and/or a psychologist. "We are one of the few multidisciplinary centers for complex female issues in the world."
For example, Beaumont Women's Urology and Pelvic Health Center sex therapist, Elana Gottfried, would work with a patient diagnosed with non-relaxing pelvic floor dysfunction – characterized by constipation, bloating and pain during gynecological exams -- to address the emotional and behavioral response, while a physical therapist would work with the patient to treat the physical issues.
New treatments, such as the FemTouch laser shown to improve vaginal atrophy and dryness, are also available.
"Compared to the sterility of other health care environments, our newly renovated center is designed to be a warm and comfortable location for talking about sensitive topics," Dr. Peters said.
Join Dr. Peters and experts from the Beaumont Women's Urology and Pelvic Health Center May 2 from 6 - 8:30 p.m. for a free, interactive panel discussion. The Unmentionables: Incontinence, Pelvic Pain and Sexual Dysfunction will be presented at Beaumont Hospital, Royal Oak, in the OUWB classroom, located on the 1st floor of the Administration Building, across from the South Parking Deck.
Spouses and friends are welcome. Light refreshments will be served. Register online or call 800 633-7377.