Wednesday, October 28, 2020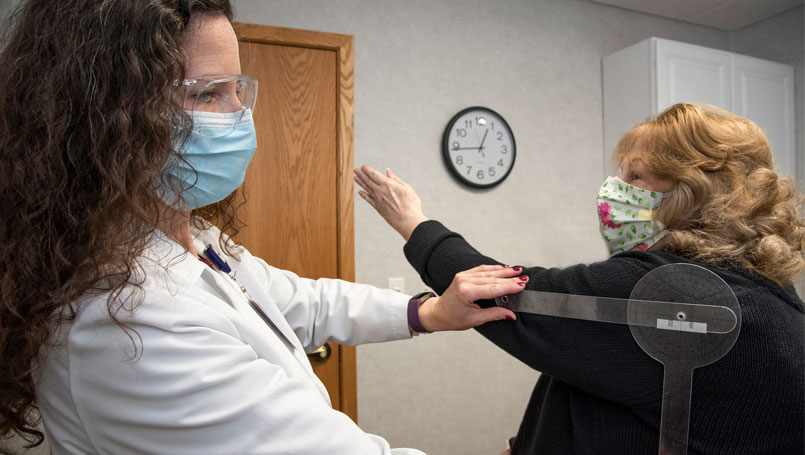 Cancer rehabilitation program recent recipient of ACCC's 'Innovator Award'
"Physical therapists and occupational therapists typically don't get a lot of cancer rehabilitation training in entry level programs, which is why Beaumont created a clinical cancer rehabilitation residency program," said Dr. Christopher Wilson, residency program director, Beaumont, Troy.
The first accredited program of its kind in the U.S., Beaumont's cancer rehabilitation residency is a 12-month program for licensed physical therapists.
"Cancer patients have unique needs –they have many doctor appointments, they have to position their bodies in certain ways for treatments; and chemotherapy can cause fatigue, weakness and difficulty moving around," explained Wilson. "We developed a clinical residency program to specially train our therapists in all the unique care needs which occur as a result of cancer and its treatments – from a patient's initial diagnosis through survivorship."
In a collaborative learning environment, the residents learn how to assist cancer patients with:
fatigue
weaknesses/strength deficits
pain
radiation burns
lymphedema – uncontrolled swelling of the arms or legs
"We train our therapists to understand radiation and chemotherapy," Dr. Wilson said. "They also understand that they are an important part of an interdisciplinary team working to better serve patients – improving their quality of life and returning them to their everyday activities. Therapists participate in tumor boards and provide patient screenings at our multidisciplinary cancer clinics."
---
---
Mary Alice Hewelt, a graduate of Beaumont's first residency program, is paying it forward by serving as a residency program faculty member.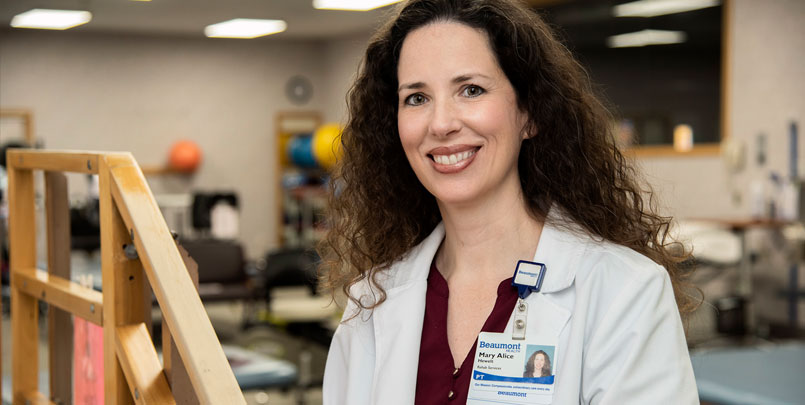 "I enjoy educating and sharing with others," said Hewelt, a board-certified oncology physical therapist. "I want to mentor other clinicians seeking specialization as well as those currently in practice."
Dr. Wilson and his team were recently named a recipient of the 2020 Association of Community Cancer Centers "Innovator Award." The Beaumont Cancer Rehabilitation program was recognized for improving the patient experience; reducing hospital length of stay; and facilitating early identification of physical impairments, functional limitations, and/or treatment restrictions. Other key outcomes include reduction of cancer-related fatigue, lymphedema, falls and non-opioid pain management.