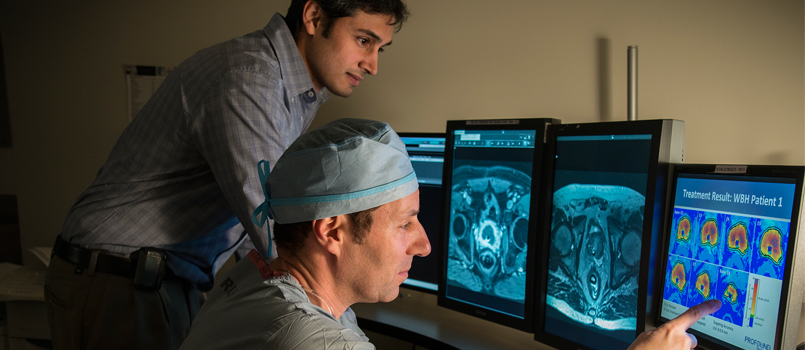 A research study to remove cancerous cells in the prostate using Magnetic Resonance Imaging guided technology is entering its final phase at Beaumont.
The MRI-guided technology is a minimally invasive approach to locate the tumor and safely apply ultrasound energy to a specific area of the prostate without harm to other tissues, cells or organs.
The MRI-guided transurethral ultrasound prostate ablation device is designed to precisely destroy targeted prostate tissue and reduce the long-term complications of traditional prostate cancer treatments.
Principal Investigator and Beaumont Health urologist, James Relle, M.D., said "The first study proved the technology was very precise, accurate and it did what it was supposed to do, and in a manner that didn't cause the patient any harm. This opened the door to proceed to the next and last phase of the study. Our goal is to be the first to receive approval from the Food and Drug Administration to make this treatment available to patients across the nation and the world."
Seventy-year-old Don Maybee, of Pinckney, was one of the first patients to participate in the first phase of the research study four years ago. He was diagnosed with prostate cancer shortly before his wife learned of the study.
"Luckily, I was selected to participate," he said. "There was no cutting involved. It was successful and I was able to go home the same day.
After a couple of weeks with a catheter, Don said he was healing at home for about two weeks before going back to work and spending time with his wife, children and two grandchildren.
"I have my own business and I still work," he said laughingly. "I enjoy the work that I do and I tell people that I only work half days from 7 a.m. to 7 p.m."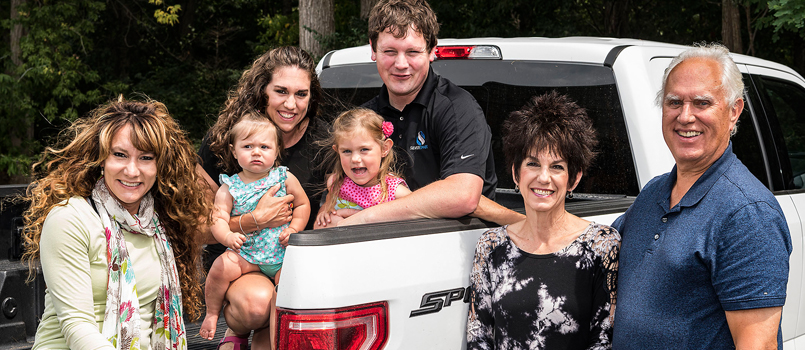 "These issues can significantly reduce a patient's quality of life," added Dr. Relle. "Once approved by the FDA, this will usher in a whole new set of options for patients who are worried about managing their prostate cancer and are worried about incurring unwanted side-effects."
Dr. Relle said traditional prostate treatments include surgery and radiation therapy and can provide good local control of the disease, but can leave men with significant long-term complications affecting urinary, bowel and sexual function.
"There's now a multi-center, multi-national study with 13 centers worldwide and seven in the United States. But, Beaumont is the only center with any prior experience with this technology," said Dr. Relle.
Beaumont urologists are currently seeking at least 10 patients to participate in the final phase of the study. To be eligible, patients must meet the following criteria:
Be a male 45-80 years old
Biopsy-confirmed adenocarcinoma (cancer) of the prostate
PSA level equal or lower than 15ng/ml
Be eligible for magnetic resonance imaging (MRI)
Able to tolerate general anesthesia
Life expectancy greater than 10 years
Study participants will be followed for a period of five years, including monitoring quality of life and for signs of cancer recurrence.
For more information on study enrollment, call Beaumont Urology Research at 248-551-3355.
Th American Cancer Society reports that prostate cancer is the most prevalent cancer in American men. About one man in six will be diagnosed with prostate cancer during his lifetime, with the risk being the highest after age 60.
Prostate cancer is the second leading cause of cancer death in men, behind only lung cancer. About one man in every 36 will die of prostate cancer.