Monday, February 26, 2018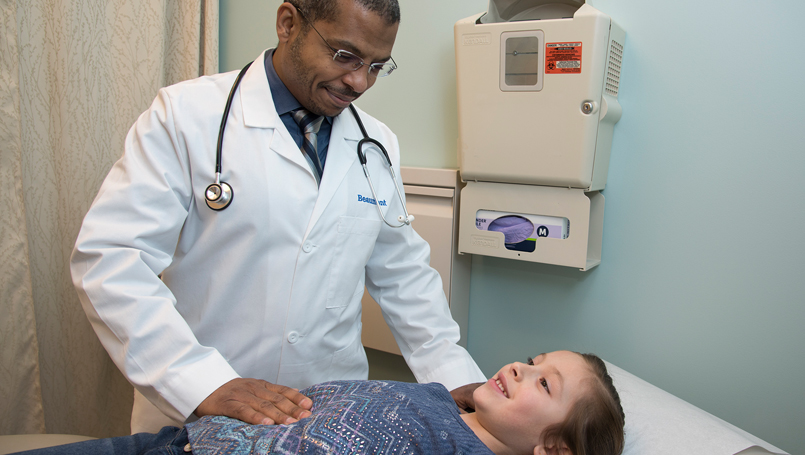 Beaumont Children's is expanding its specialty services for communities across southeast Michigan.
Dearborn is now home to the first Beaumont Children's pediatric subspecialty clinic in Wayne County, offering three pediatric subspecialties:
Pediatric subspecialists currently seeing patients at the clinic include:
Pediatric Endocrinology
Shabana Kalladi Puthanpurayil, M.D.
Pediatric Gastroenterology
Mohammad Osman, M.D.
Pediatric Neurology
Alexandra Shaw, M.D.
Additional subspecialties will be added over time at the Dearborn clinic located in the Medical Park across the street from Beaumont Hospital, Dearborn.


Beaumont Medical Park in Dearborn is located across the street from Beaumont's Dearborn campus.
Brian Berman, M.D., Beaumont Children's pediatrician-in-chief, said the Dearborn location is a significant milestone in larger pediatric plans for the region. "To maximize the reach of our major specialty and subspecialty services, and take care of more children, we need to be in more communities," he said.
Beaumont Children's includes about 80 pediatric subspecialists. Other subspecialty clinics are located in Royal Oak and Troy.
Ensuring a clinical visit is personalized for the child and coordinated with their primary care pediatrician results in better, connected care for families, said Mohammad Osman, M.D., pediatric gastroenterology specialist, says the experience has been positive.
"There's a high demand for our services and we're seeing a wide range of patients," said Dr. Berman.
In addition to providing patient care, Beaumont Children's subspecialists have educational and training responsibilities.
"We are proud of our relationship with the Oakland University William Beaumont School of Medicine and intend to expand and improve all of our pediatric programs," he added.
To arrange an appointment at the new Dearborn subspecialty clinic, call 313-438-7998.
[Header Photo: Mohammad Osman, M.D. examines Leah Taylor, 6, of Dearborn Heights, at the Beaumont Pediatric Subspecialty Clinic in Dearborn.]