Wednesday, August 02, 2023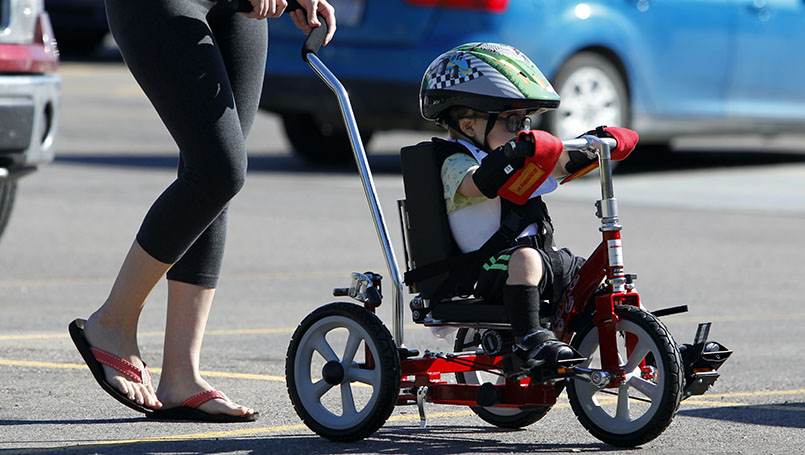 Funds benefit children's health programs of Corewell Health's Beaumont Children's locations across Metro Detroit
Children's Miracle Network Hospitals (CMNH) announced financial support for programs at Corewell Health's Beaumont Children's. More than $1.7 million dollars in grants have been issued to enhance pediatric programs at Beaumont Children's locations for spring/summer 2023. More than 70 programs received funding.
For nearly 40 years, Children's Miracle Network Hospitals has been a valued fundraising partner of the Corewell Health Foundation – Southeast Michigan (the new name for the Beaumont Health Foundation), raising donations of more than $80 million to help Beaumont Children's pioneer new health care solutions for children and provide access to the latest research and technology.
The success of Beaumont Children's/CMNH partnership relies upon the generosity of the entire community including assistance from corporate partners, individuals, and hospital team members. Corporate partners often reach out to their employees and customers through retail promotions, generating donations gathered one dollar at a time. Major CMNH corporate partners include:
Speedway
Costco
Walmart
Sam's Club
Rite Aid
Ace Hardware
RE/MAX
Panda Express
Dairy Queen
Marriott International
In 2022, generous sponsors of the Feldman Automotive Children's Miracle Celebrity Invitational raised more than $1 million to support programs of Beaumont Children's/CMNH and The Mark Wahlberg Youth Foundation. Dozens of local and national celebrities donated their time to make the event a wonderful success.
Twice a year, February and August, Corewell Health (the new name for Beaumont Health) pediatric nurses, physicians and clinical leaders from all eight southeast Michigan hospitals (Dearborn, Farmington Hills, Grosse Pointe, Royal Oak, Trenton, Taylor, Troy and Wayne), as well as Corewell Health's Beaumont Health Center, Center for Exceptional Families and other outpatient sites, have the opportunity to request grants from Beaumont Children's/CMNH to support new or existing pediatric initiatives.
Some of the spring 2023 funded items include:
Bedside monitors – updated monitors for pro and post pediatric procedures and IV infusions
NICU milk bank room – a safe area to store and prepare breast milk for premature infants
Surgical camera heads – additional visual element to perform crucial airway procedures
Sleep recliners – comfortable design for mothers after delivery, resulting in quicker recovery time
Code Blue III Newborn Resuscitation and Emergency Simulator Kit – to educate and simulate treatment for newborn emergencies
Pediatric laryngoscopy – allows for efficient and comfortable examination of children's throat areas
Infant phototherapy radiometer – for safe and accurate phototherapy treatment of jaundice in newborns
Community display boards on the hazards of smoking and vaping – messaging geared toward teens on the negative effects of smoking and vaping on health
Bike Day- providing customized adaptive bikes for children with special needs
The Children's Miracle Network grant awards positively impact more than 200,000 children annually and is a fundraising partner of the Corewell Health Foundation - Southeast Michigan.