Wednesday, December 19, 2018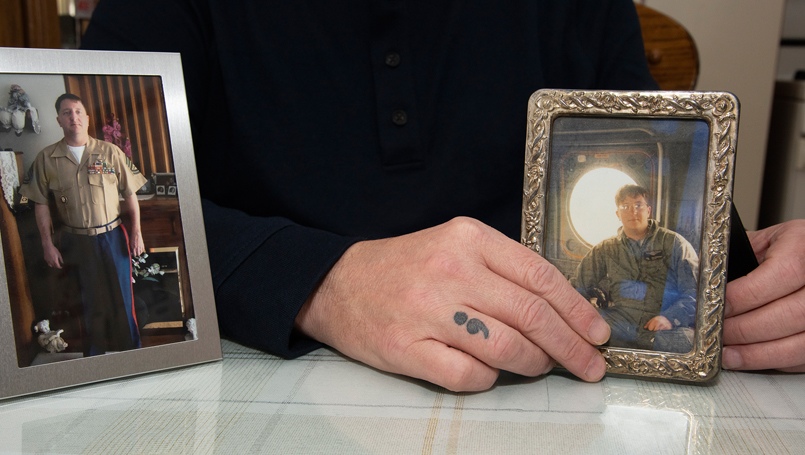 Family, friends and Beaumont's mental health program inspire him to help others
Nick Dmitruchina, a retired career Marine, has a semicolon tattoo on his hand, a symbol of suicide awareness and prevention. He got it as a tribute to several fellow service members who have taken their lives, but now, that tattoo has personal meaning.
July 23 the Taylor resident chose to end his life.
He researched toxicity levels for one of his daily medications, finding information on the effects of taking too much of the prescribed drug.
He overdosed.
A friend found him, and he was rushed to Beaumont Hospital, Taylor. Attempting to end his life this way caused multiorgan and congestive heart failure. Dmitruchina, 48, was transferred to another health system for abdominal surgery, dialysis and physical therapy, spending more than a month recovering.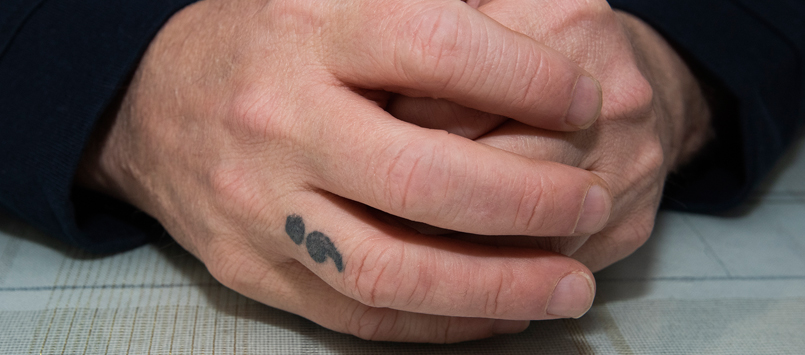 "One day I was a Marine and the next day I wasn't," he said. "Nobody talked about counseling when I was in the military. Everyone wants to be 'top dog' and not show signs of weakness," he added. "I self-medicated through my heavy workload. My job was all-consuming, which helped because I had no time to get inside my own head."
A flight engineer and crew chief for more than 20 years, Dmitruchina said performing stressful work for long hours and being stationed so far from home kept him focused on protecting the lives of his comrades and country.
He served in the Gulf War, did two additional tours in Iraq and was stationed in Japan for 10 years. For a time, he oversaw the president's helicopter maintenance – a career that resulted in numerous recognitions over the years.
He retired in 2011 and had time on his hands - time to think about a psychologically abusive stepfather when he was a child, and his biological parents who were unaware of the situation. He had time to think about his experiences in the service, friends he lost and what he saw during wartime.
Nick suppressed anger, depression and anxiety from his childhood when he entered the Marine Corps. His experiences in the military led to post-traumatic stress disorder too.
That, combined with separating from my fiancé, caused a sea of emotions to flood out.
In early 2016, he had a panic attack in a grocery store parking lot. He decided to seek help when he saw advertisements for a free, six-week counseling program for veterans. Later that year, he moved back to Taylor to be near family and friends. His feelings of depression and anxiety and troubles with insomnia continued.
Feeling that he had nowhere to turn, he attempted to end his life.
According to the National Association of Mental Illness, depression is the leading cause of disability worldwide. In Michigan, suicide rates have increased to 32.9 percent since 1999 and continue to be the tenth leading cause of death in the state.
"I would say I have experienced post-traumatic stress disorder, as well, and that overuse of alcohol was a compounding factor," he said.
Dmitruchina survived that event and the experience ultimately became a turning point for him. Physical healing is only one part of his care path. His physicians recommended the partial, daytime program offered in Mental Health at Beaumont, Taylor, and he was motivated to attend.
"I'm on a personal mission to show my family and friends that I'm taking steps to get better," he said. "As bad as this was for me, it was traumatic for them."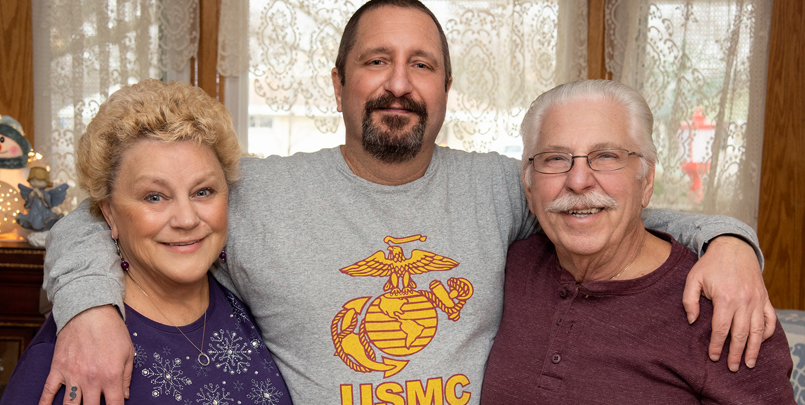 In the day program, each participant is assigned a care coordinator who monitors their progress. They also participate in group therapy sessions, meet with a psychiatrist each day and can engage in activities like painting and playing games or musical instruments.
Opening up to strangers in the day program was easier than talking to friends or family, he said. Having recently completed the program, Dmitruchina wants to tell his story – to help others and to help break the stigma associated with mental illness.
Cathy Gross, a certified therapeutic recreation therapist, works with patients at Beaumont, Taylor's partial day program and other outpatient services for those with mental illness. She collaborates with other mental health experts to provide resources and support during admission and throughout the course of care to discharge.
"Providing care for someone with a mental illness should be treated the same way as any other chronic medical condition," said Gross. "Mental stability has an influence on your overall quality of health. Usually your whole life is disrupted, which could affect work, relationships, recreation and leisure."
Gross added, "If you start seeing these signs of disruption - if something significant happens in your life - talk about it with your family and your doctor. Don't be afraid to seek treatment."
Dmitruchina credits the mental health program staff, who motivated him without coddling. Now, he participates in Buddy Check 22, a veterans' group that connects a veteran with another veteran buddy once a month, to check that they're OK.
If you start seeing these signs of disruption - if something significant happens in your life - talk about it with your family and your doctor. Don't be afraid to seek treatment.

Gross
He is encouraged to hear that Beaumont plans to build a new mental health hospital.
"We need to end the stigma for people to seek mental health treatment," he said. "If my story helps one person get help, then something positive came out of what I went through."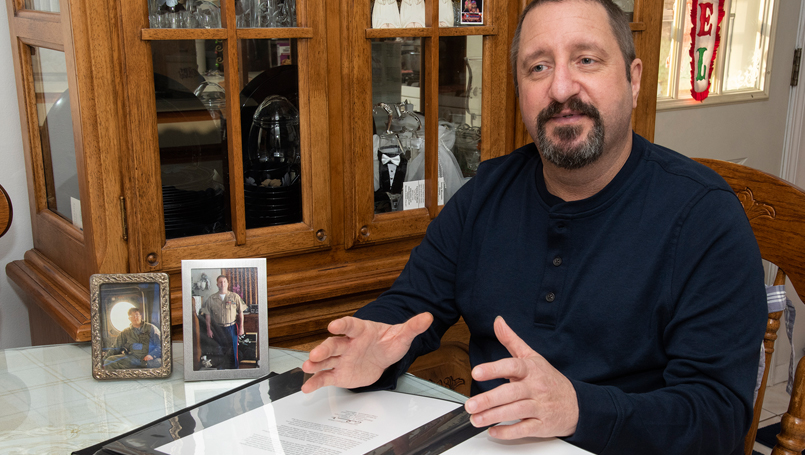 ---
How to help someone in despair
The holidays can be an extra stressful time and bring on or worsen increased anxiety, depression and despair. If you suspect someone may be a risk for suicide experts say the most important thing you can do is be supportive. Then, ask or suggest they get help.
Anyone can contact the following for additional resources and assistance:
National Suicide Prevention Lifeline - 800-273-8255
Crisis Text Line - Text "HOME" to 741741
Common Ground - 800-231-1127 Online Chat