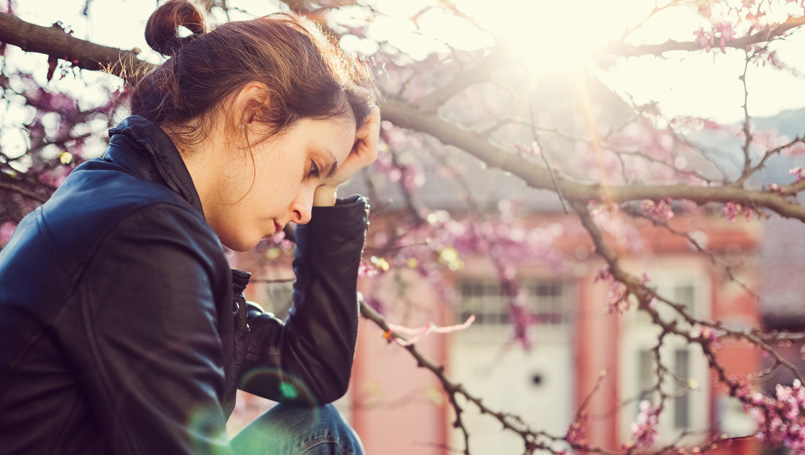 The deaths of fashion designer Kate Spade and television host and author Anthony Bourdain thrust the issue of suicide into the spotlight last year. However coincidentally, both celebrities took their own lives during the spring.
Turns out, that's far from uncommon: Data has consistently shown that spring and summer are the most common times of year for suicide - not the holiday season, as is often falsely reported, and not the gloomy winter months, which give rise to seasonal affective disorder.
"It's always been a myth. People often do get the blues in the winter, but that does not equate to a higher suicide rate," says Ron Samarian, M.D., chief of the department of psychiatry at Beaumont Hospital, Royal Oak. "T.S. Eliot said 'April is the cruelest month,' and he wasn't too far off."
Studies have suggested links between increased sunshine, temperature and even humidity and taking one's own life, partly because suicide rates are higher among rural residents and those who work outdoors.

Some researchers have even suggested there may be a link between seasonal allergies and suicide because they trigger anxiety-producing chemicals and reduce social interaction. Even air pollution levels have been cited as a possible factor.
"There are a number of speculations on this," Dr. Samarian says. "One is the increasing amount of sunlight, which potentially increases activity. That alone does not explain why people kill themselves. Potentially, increased activity gives people the will to follow through."
People also may view spring as the dawn of better times. "When that something better does not come, suicide follows," Dr. Samarian says.
Other possible explanations include biochemical changes in the body, including changing levels of melatonin and neurotransmitters. Also, people who are manic - a relatively rare bipolar disorder characterized by irritability, grandiosity, and incredible surges of energy coupled with poor judgment - often are triggered during springtime.
In the end, however, the connection between suicide rates and seasonality is not well understood.
According to the Centers for Disease Control and Prevention, suicide claimed the lives of almost 45,000 people in 2016, and rates have been on the rise in nearly every state since 1999. Rates reached a nearly 30-year high in 2016.
---
RESOURCES
National Suicide Prevention Lifeline - 800-273-8255
Crisis Text Line - Text "HOME" to 741741
Common Ground - 800-231-1127 Online Chat