Thursday, August 26, 2021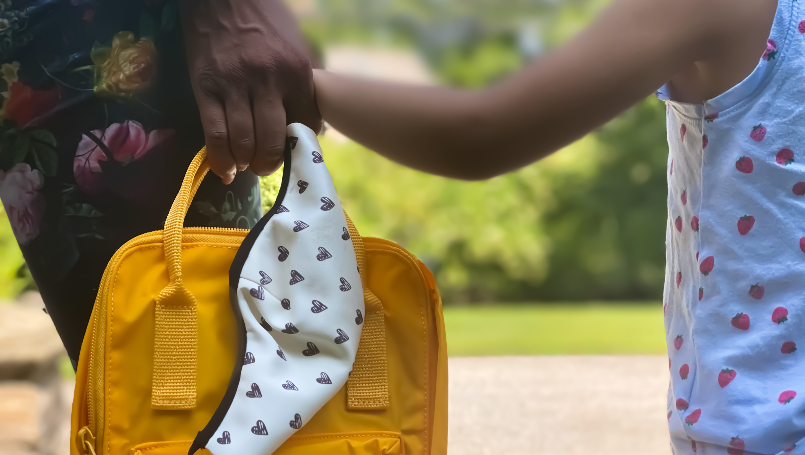 The words "social distancing" and "quarantine" became a part of everyday conversation over the past 18 months. While these safety measures were put in place to protect ourselves and others from the rapidly spreading coronavirus, many fear the negative long-term impact it may have on our mental health.
With the highly contagious Delta variant gaining attention and these safety measures being strongly encouraged or mandated once again, many people are faced with similar anxious feelings they had in the beginning of the pandemic.
We asked Dr. Jennifer Kowalkowski, Beaumont psychologist, her thoughts on how the pandemic has impacted people's anxiety and ways to help control it.
How has COVID-19 impacted people's overall anxiety?
The acknowledgment of our collective trauma over the past 18 months is essential. Too often in our society, we feel obligated to push through, almost robotically, putting one foot in front of the other while burying or numbing our emotions and thoughts.
When we're at a gathering and people ask us how we are, we say "fine" instead of saying what most of us are feeling. Many days we are barely hanging on by a thread.
How is COVID anxiety different?
One difference with COVID-19-related anxiety is that due to the novelty of the virus and the rapidly changing science, the psychological safety we try to create around what's "okay" has been in flux. It's been hard for people to assess whether their fears or anxieties are valid or if they are overreacting. Add to that the politicizing of the various issues and it's become a significant source of stress for many Americans.
Is anxiety normal?
Our body and brain try to warn us when they perceive dangerous things might happen soon. In the context of an ongoing pandemic and increased polarization within our communities, our bodies and minds aren't necessarily wrong.
Our bodies are naturally able to cope with moderate amounts of stress, especially when it's temporary and within an otherwise supportive environment. But we're in a marathon that no one was prepared for, resulting in the type of chronic, toxic stress that our bodies really struggle to manage long-term.
What advice do you give your patients?
For my patients, I try to help them understand that while our minds are amazing for lots of things, they aren't necessarily our "friends" meaning they get us in trouble sometimes. We spend a lot of time going down "rabbit holes" of worrying, largely about things we cannot control and mostly about things in the past or that might happen in the future.
How can I better address my anxiety?
It's helpful to start noticing what's happening in our minds and recognizing that while we don't have a lot of choice about what pops up in our thinking, we do have the choice of going down the rabbit hole or not.
We should ask ourselves, "Is this helpful or hurtful for me?" We can use trusted sources of facts to help us determine what's in our control and what the actual risks are for certain situations. We can focus on the present moment.
Little things can make the biggest difference
Another important thing we all can do is continue to connect ourselves with things that matter to us, whether that is listening to music, volunteering in our communities, or spending quality time with family. By engaging in behaviors that bring us a sense of meaning or joy, we tend to experience less anxiety and increase the sense of feeling connected to what truly matters to us.
If you see someone who is struggling with anxiety, it's helpful to reach out and offer support. It's important to normalize their symptoms, encourage use of things such as guided meditation or relaxation techniques, or facilitate referrals to professional mental health support when appropriate.
---
Advice for how parents can help children with COVID-19 anxiety this new school year
Dr. Asha Shajahan, Beaumont family medicine physician, was recently featured on Fox 2 News to discuss anxiety as it relates to students, parents and the upcoming school year.